About The Location & History
The community of Fort Jacques has a small church that is part of the school. In this community, there is a plan to be financially sustainable within five years. The first goal was to complete the roof of the school. While the construction of the school continues, there is still a need for clean water. Plans are developing to create micro-businesses to provide the resources for mothers to earn the funds needed to pay for their children's schooling. Funding is used to sponsor the children whose families cannot afford the payment.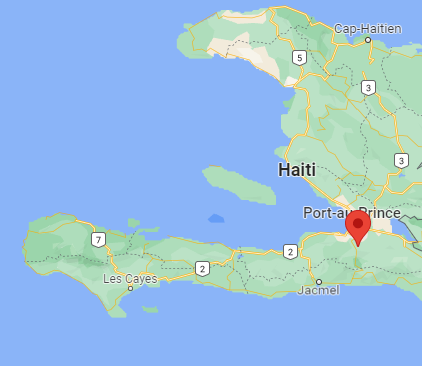 Who Are We Partnering With?
Ann Farquarson is our representative for this project and works together with Marie Estelle. They operate a school with 30 to 40 children who come from very poor families. This school teaches Kindergarten to Grade 3.
Marie Estelle and her pastor husband Clermont live and work in the community of Fort Jacques. Fort Jacques is in the mountains above Port-au-Prince, Haiti. Their vision is to build a sustainable community through implementing agriculture, education and spiritual development. The educational and agricultural projects began in 2017 with nine students in kindergarten. The small church was already functioning in a large lean-to building. In 2018 we were able to put the roof on the building we are using as a school. In 2019 there was a clean water system was installed for the school and community.
What Is The Initiative?
Together, we are bringing hope to Haiti through the education of children by providing them with greater opportunities for the future. Your support is preparing these children for a better and brighter future!