About The Location & History
Thousands of people in the Oaxaca region remain isolated from medical care, and even those with access to government-staffed clinics often receive inadequate care. Women giving birth within the government medical system are often subjected to trauma through complete isolation from friends and loved ones, racial prejudice, over-crowded conditions, and highly interventionist obstetric policies. According to research published by the American National Library of Medicine, cesareans between 2008 and 2017 have increased in Oaxaca from 35.1% to 42.9%, comparable to the national average of 45.5% (Uribe-Leitz et al. 2019). Mexico has one of the highest cesarean delivery rates in the world, regardless of new government published guidelines to reduce their frequency in 2014.  
Special Fundraiser
Casa Compasiva needs an Autoclave, which is a sterilization machine for devices and tools used during appointments and births. The machine is starting to fail and parts are no longer available. You can help us reach the goal of $2000 for this machine!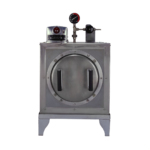 What Is The Initiative?
Since opening its doors in 2011, Casa Compasiva has worked to provide compassionate maternity care to the families of Oaxaca. 
Their staff uses holistic, evidence-based practices to care for mothers and babies from pregnancy until one year after delivery. The center provides pre-natal, health, nutrition, and exercise classes to help expecting mothers make the right decisions for the delivery and care of their infant.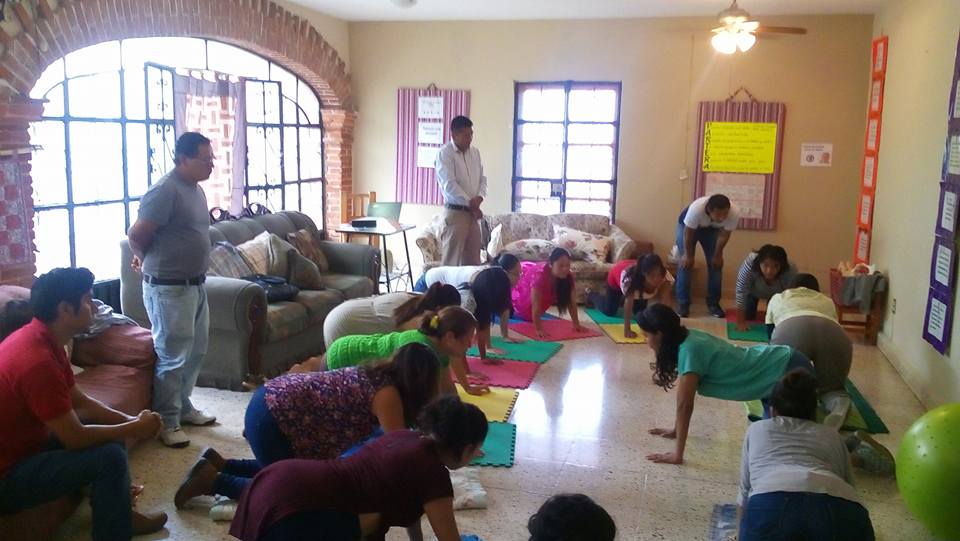 What Has Been Accomplished?
Casa Compasiva opened its doors on January 17th, 2011, after the fund of $20,000 was prayerfully provided only a few weeks prior. Subsequently, an American midwife trained seven women to become doulas in preparation for accepting patients. Every week, funds would be received to provide for the daily operations and costs of caring for patients.
In 2015, their first graduating class of Midwives was celebrated! Since then, 19 women have graduated from the previous program (currently under reconstruction). Several are now staff at Casa or have been with the Casa in the past.  Casa Compasiva's program, however, has not provided a recognized 'certification' due to the lack of a legally recognized midwifery program in Mexico. 
In 2018, ImpactHope was approached to consider expanding our partnership with Casa Compasiva by supporting and funding their development towards self-sufficiency. ImpactHope supports the new Co-Directors, builds relationships with their donors, and provides marketing materials and coaching in sustainable development.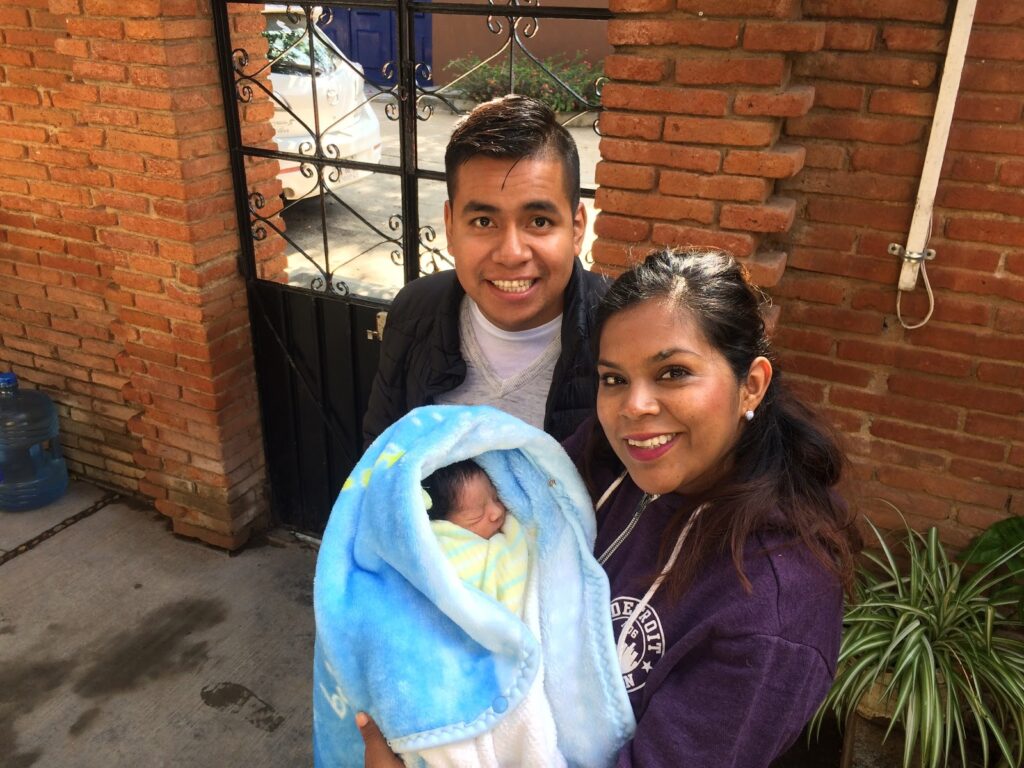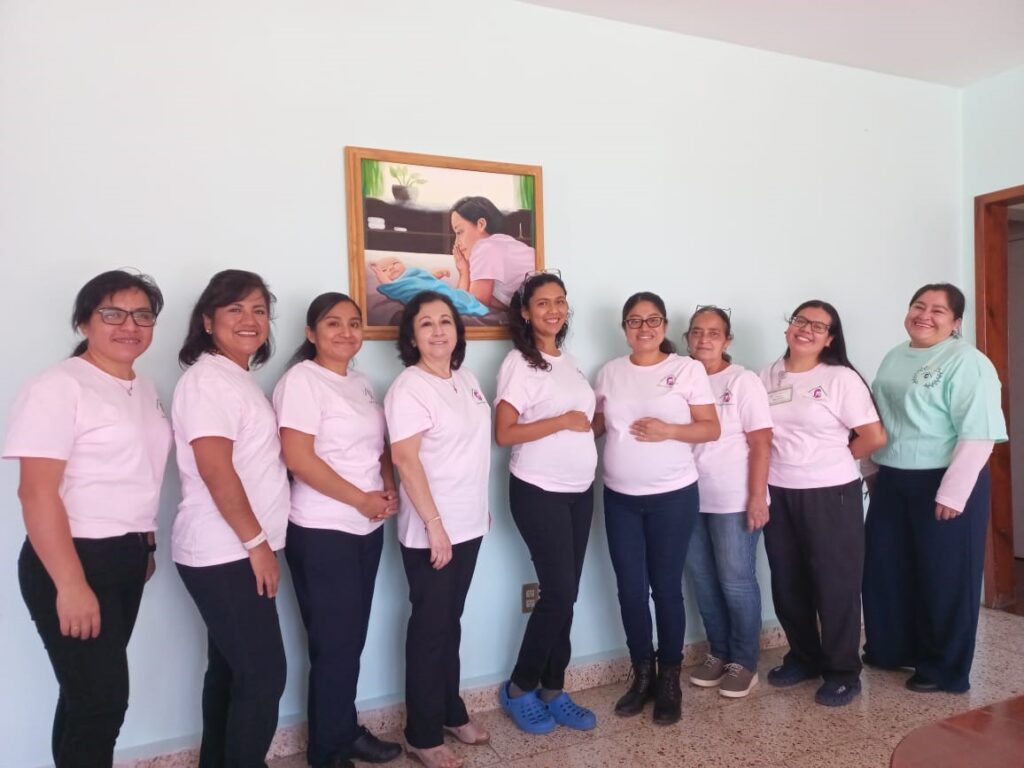 The graph demonstrates the number of clients served over the last three years.  Historically,  Casa has had 50% of the births at the facility and a 50% transfer to the hospital during labour. In 2021, 86% of births were at Casa Compasiva, and only 14% were transferred to the hospital.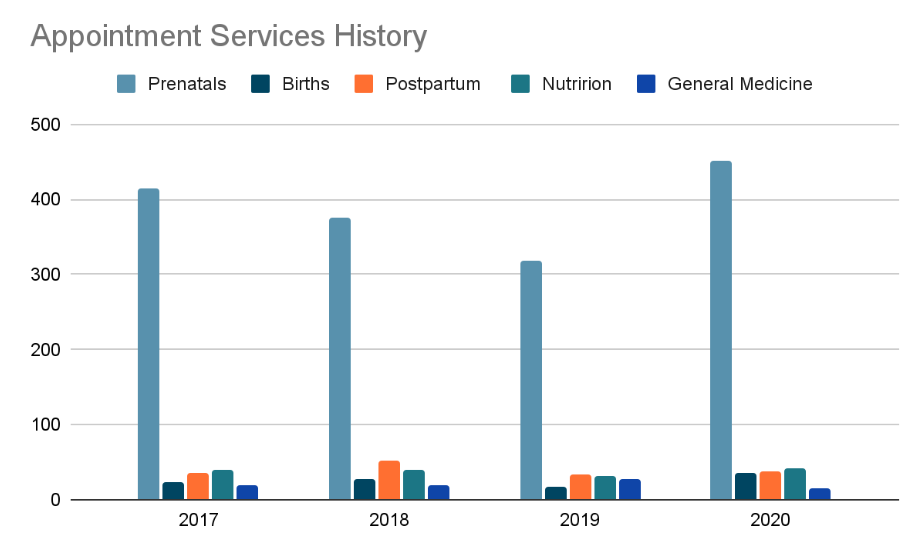 Besides births at Casa Compasiva, the staff has also accompanied many women in their labor and deliveries in other hospitals, offering emotional and spiritual support every hour and in every uterine contraction with comfort measures, words of affirmation, and prayer.
How can you partner?
Monthly Operations
The current operational cost at Casa Compasiva – including rent, utilities, wages, medical supplies, etc. – is approximately USD 6,500 per month. Together, if everyone subscribes to donating at least $50/month, we can create stability within the center that has never been seen before!
With this stability, we could spend more time developing various income-generating activities to be self-funded eventually. This is our dream; help us work towards this!
Mothers Financial Aid Program
It has always been Casa's heart to support all families that walk through their doors. By supporting Casa's financial aid program, you ensure low-income expecting mothers seeking compassionate care will be welcomed without burdening the center's expenses to serve them.
Our aim for 2023 will be to provide aid for up to 10 mothers with a fund of $3000!  This would allow us to grow our partnerships with local community organizations that help impoverished women and girls and increase the overall yearly births here at Casa!  If only ten people choose to donate $25 a month, we have accomplished our goal!!
Doula and Midwifery Education (Coming Soon!)
Casa Compasiva has trained women with a single purpose – to serve with love and compassion through midwifery and ministry. 
Their vision is to create a Christ-Centered Midwifery Program that would attain national and international recognition. This would allow the center to grow and train new staff aligned with our model of Christ-centered midwifery care and generate a new stream of income, market the center's services within surrounding communities, share the gospel, and change the narrative surrounding birth within Mexican culture.  The new courses are in the preparation stages!