Most Recent Updates
From Nairobi & Kagan, Kenya
December 2022 – Top Rank in the National Exams!
Despite many challenges faced by the students at Shelter of Hope post-Covid, they did exceedingly well in the National Exams. Shelter of Hope was the leading school in the Homabay sub-county among over 50 schools.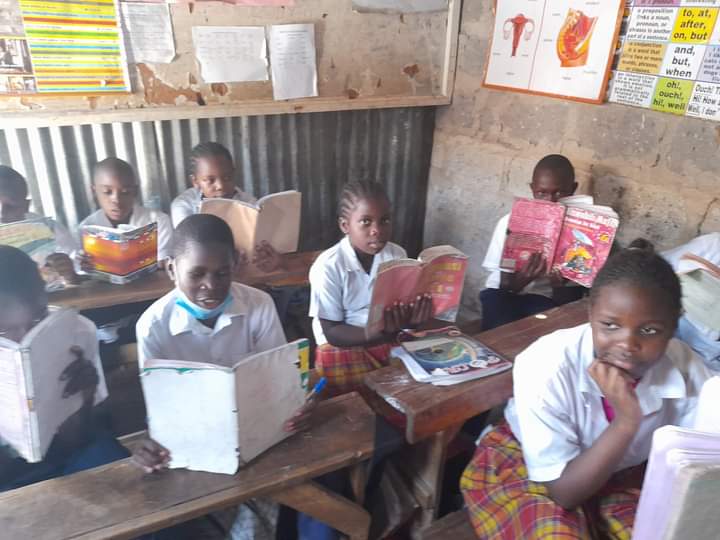 Give Wings to Dreams Through Student Sponsorships 
𝘐𝘮𝘢𝘨𝘪𝘯𝘦 𝘯𝘰𝘵 𝘣𝘦𝘪𝘯𝘨 𝘢𝘣𝘭𝘦 𝘵𝘰 𝘳𝘦𝘢𝘥 𝘢 𝘭𝘦𝘵𝘵𝘦𝘳 𝘧𝘳𝘰𝘮 𝘺𝘰𝘶𝘳 𝘭𝘰𝘷𝘦𝘥 𝘰𝘯𝘦𝘴 𝘰𝘳 𝘢 𝘨𝘰𝘰𝘥 𝘣𝘰𝘰𝘬. 𝘐𝘮𝘢𝘨𝘪𝘯𝘦 𝘯𝘰𝘵 𝘣𝘦𝘪𝘯𝘨 𝘢𝘣𝘭𝘦 𝘵𝘰 𝘳𝘦𝘢𝘥 𝘢 𝘴𝘪𝘯𝘨𝘭𝘦 𝘸𝘰𝘳𝘥. 𝐍𝐨𝐰 𝐢𝐦𝐚𝐠𝐢𝐧𝐞 𝐚 𝐰𝐨𝐫𝐥𝐝 𝐰𝐢𝐭𝐡 773 𝐦𝐢𝐥𝐥𝐢𝐨𝐧 𝐢𝐥𝐥𝐢𝐭𝐞𝐫𝐚𝐭𝐞 𝐚𝐝𝐮𝐥𝐭𝐬, 𝐦𝐨𝐬𝐭 𝐨𝐟 𝐰𝐡𝐨𝐦 𝐚𝐫𝐞 𝐰𝐨𝐦𝐞𝐧. (Source: UNESCO, 2022) That's the reality today, and if you want the future to look any different, 𝒘𝒆 𝒊𝒏𝒗𝒊𝒕𝒆 𝒚𝒐𝒖 𝒕𝒐 𝒄𝒉𝒂𝒏𝒈𝒆 𝒕𝒉𝒊𝒔 𝒏𝒂𝒓𝒓𝒂𝒕𝒊𝒗𝒆!
We have partnered with Shelter of Hope to identify primary school students who will benefit from long-term resources to cover medical needs, daily meals at school, and tuition costs. All student profiles are uploaded on a partnering portal. Sponsors are free to peruse the profiles and choose to sponsor a child that appeals to their hearts!
You will have access to a digital platform that allows you to manage your information, view sponsorship profiles, communicate with the child, learn more about your sponsored child's community, maybe support other children living there, and follow along with their progress. 
𝐀𝐦 𝐈 𝐫𝐞𝐚𝐥𝐥𝐲 𝐦𝐚𝐤𝐢𝐧𝐠 𝐚 𝐝𝐢𝐟𝐟𝐞𝐫𝐞𝐧𝐜𝐞?
Yes, you are! Thanks to your involvement, the sponsored child will grow up healthy, happy, and empowered with the light of education. Over time, you will see the impact of your donation on your child, their family, and their entire community. You will get to celebrate milestones with them, and you will ultimately change the course of their lives!
𝐀𝐫𝐞 𝐲𝐨𝐮 𝐫𝐞𝐚𝐝𝐲 𝐭𝐨 𝐜𝐫𝐞𝐚𝐭𝐞 𝐥𝐚𝐬𝐭𝐢𝐧𝐠 𝐜𝐡𝐚𝐧𝐠𝐞 𝐟𝐨𝐫 𝐚 𝐜𝐡𝐢𝐥𝐝? Sponsor TODAY here.
December 2022
Youth matter! The whole world knows this reality but knowing that something matters that it is important is only the beginning. A significant proportion of youth is infected by HIV and other sexually transmitted infections, mainly through sexual intercourse, while the prevalence of unwanted pregnancies is rising in vulnerable communities in Kenya. Shelter of Hope recognizes the importance of proper guidance to help combat these issues.
A Christian camp can teach children that they are treasured – a precious creation by a loving God.
The Arise Shine Camp was organized by Shelter of Hope for Youth and Teens in Kagan – Homa Bay from December 12th to 17th, 2022. The camp's theme was 'Inside Out' (Matthew 15: 17 & 19). The camp aimed to transform the outlook of the youth through various sessions covering topics like Youth and Purity, Building a Relationship with Christ, Career Path and Academics, and Youth & Marriage.
Around 150 youth, including staff, were impacted! The camp ended on a celebratory note as the youth gave testimonies of their experience in the camp. It was encouraging to hear them talk about the lessons learnt and how they experienced renewed minds and spirits.
Shelter of Hope is impacting future generations thanks to your support!
November 2022
Shelter of Hope celebrated as the kindergarten class of 2022 graduated on November 24, 2022. The KPSEA candidates were commissioned and prayed for as they headed to their 2:6 assessment.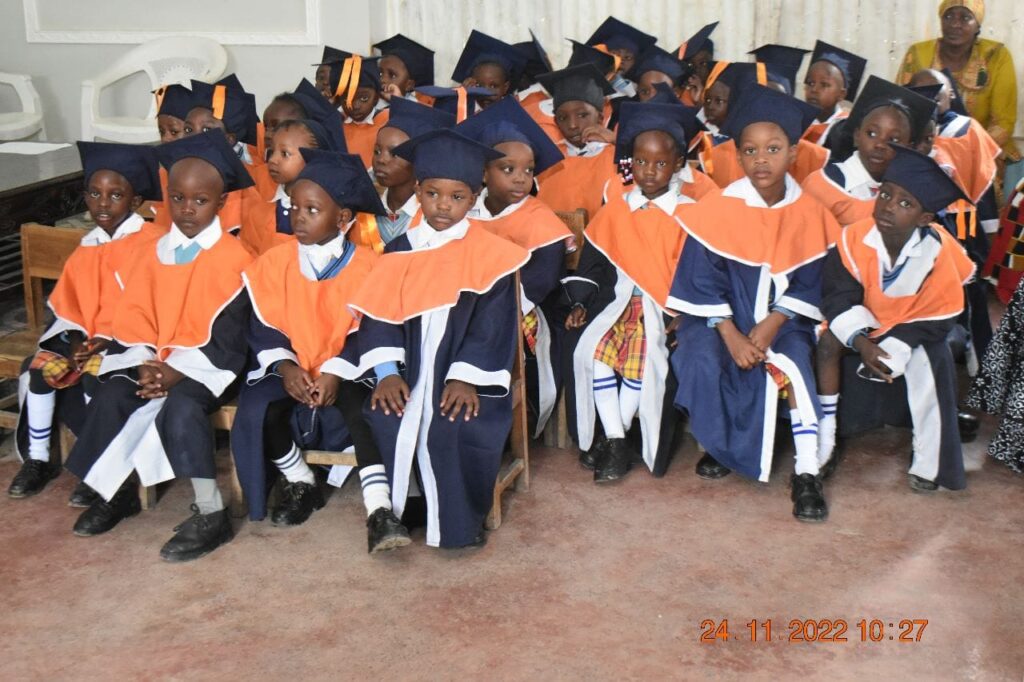 October 2022
Through Physical Education, Shelter of Hope tries to ensure that the students learn better, socialize more easily, and develop leadership skills and communication skills. It isn't just good for mental and physical health while they are participating in school but also has long-lasting benefits for the future.
May 2022​
Your partnership has given hope to many children in Kisumu & Nandi County, Nairobi, and Homa Bay County in Kenya.
Over the last few months, SOH has impacted the lives of many through community relief programs, and a women's conference and helped many children realize their potential.
We are praying for people to participate in our new student sponsorship programs! 
Read all the latest updates in our report!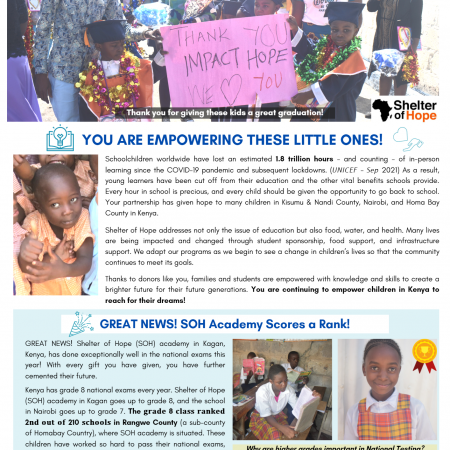 GREAT NEWS! Kenya has grade 8 national exams every year. The SOH academy in Kagan goes up to grade 8 and the school in Nairobi goes up to grade 6. The grade 8 class ranked 2nd out of 210 schools in Rangwe County (which is a sub-county of Homabay Country) where SOH academy is situated. 
After working so hard to pass their national exams, these children are in desperate need of sponsors to ensure that they continue their education.
These children have so much potential and their futures are dependent on the generosity of our donors!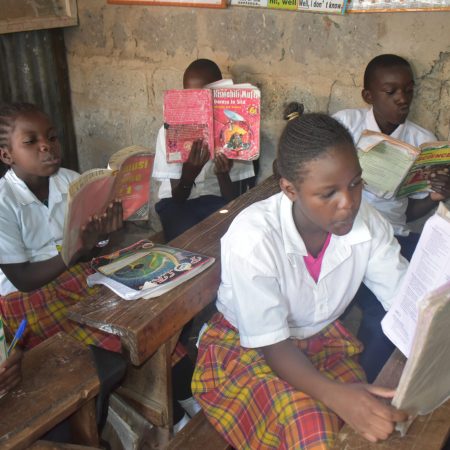 We have partnered with Shelter of Hope to identify primary school students who will benefit from long-term resources to cover medical needs, daily meals at school, and tuition costs.
Each child will be matched with a sponsor. This one-to-one connection is a powerful way for donors to demonstrate God's love as they pray for the child, write letters and emails, and exchange photos to encourage them.
Over time, donors will see the impact of their donation on the child, their family, and their entire community. Donors will get to celebrate milestones with the children and will ultimately change the course of their lives!
Watch the video campaign here!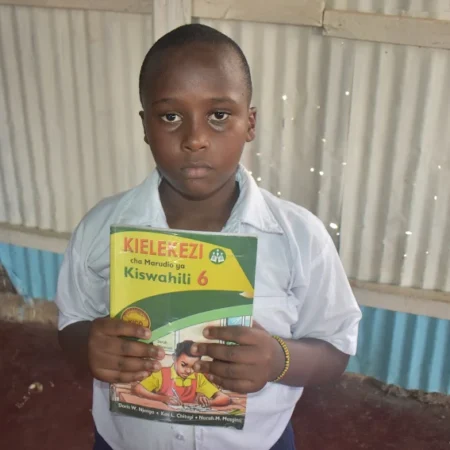 Through ImpactHope, breakfast, lunch and clean drinking water are provided for staff and students. 180 students and 17 staff are provided with daily nutritious meals, which allows them to focus on their work.
The use of chalkboards in our classrooms enables
collaborative learning. The students in grade 3 had a wall painted in black, which has made learning more effective.
A tap has been repaired to enable children to
wash their hands efficiently.
Watch a video of students learnings the names of the parts of the body here!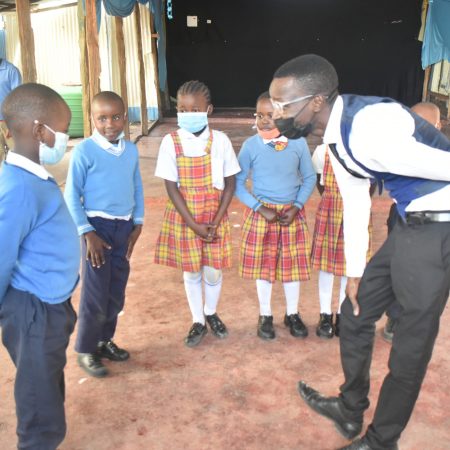 We were able to provide nutritious food to the most
vulnerable students at SOH.
The resumption of learning activities in both Shelter
of Hope Academy locations (Nairobi & Kagan).
Proper safety regulations and equipment needed for
all of the staff and students of both locations were
provided. Classes were able to resume safely
because of this!
Graduation ceremonies were able to take place in
both locations. Families were able to attend safely!
We were able to safely hold Youth events.
An opportunity for a free medical camp in Kagan for
students was available this past summer.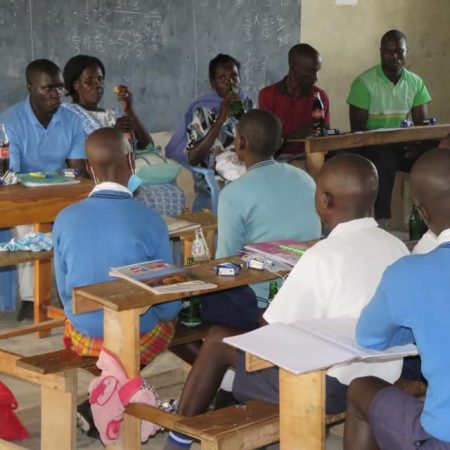 Funds were used to pay Staff salaries, provide meals for students and to service other overhead costs such as repair, electricity, water and stationary. 
The use of masks is a new norm. It is however very challenging norm for small children especially those in kindergarten. Subsequently, when teachers communicate through their masks in class, the content is unclear to some students.
Regular washing of hands has improved the level of hygiene for both the Children and teachers.
Our school in Kagan runs a sustainable agricultural project which supplements a feeding program for students who are in need of food.