Most Recent Updates
From Caribbean
July 2022: AN OPEN LETTER FROM CUBA
Brad, our Director, spent time with our partners in Cuba this month. What he saw and experienced moved him deeply and led him to pen down his thoughts. Brothers and sisters, let's pray for Cuba. Let's not stop, let's not rest, let's not give up. 
Read the letter here.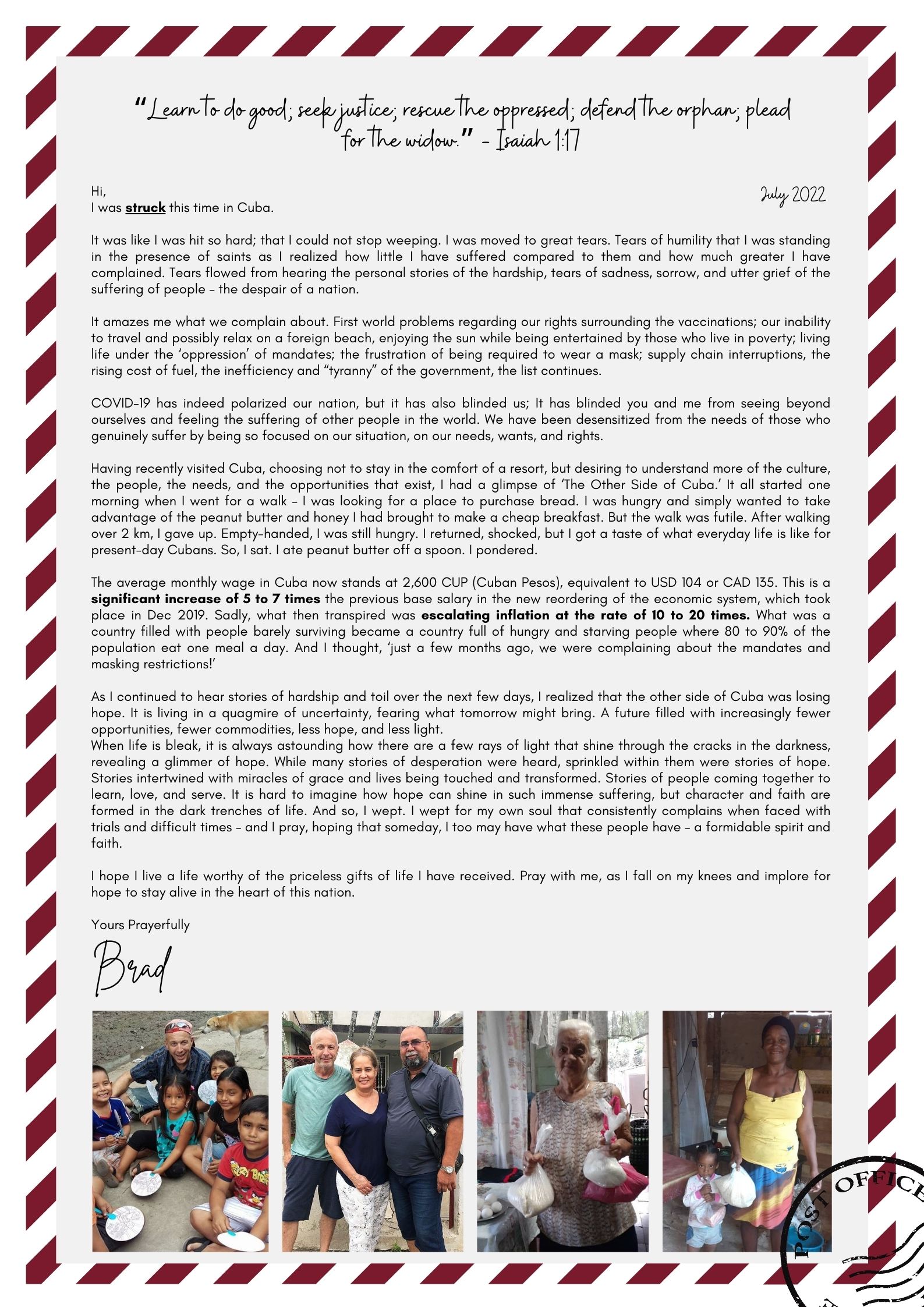 The economic situation is very dire, and people have to work extra hard to make ends meet. During the pandemic, our partners in Cuba: Carlos and Rosa, and Jorge and Sandra, were on the front line (and still are) working hard and intensively, bringing hope and life-saving supplies to those in need.
Monthly evangelization activities have resumed and food programs have deeply impacted the people who are already buckling under the tough economic situation. Meagre salaries do not allow the purchase of necessary food, which is mainly sold on the black market at exorbitant prices.
To see the impact of your support in Your support has helped children in the regions of Camaguey, Palma Soriano, and Holguin, read the updates here.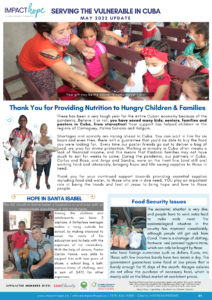 Food is becoming scarce and prices are increasing drastically as covid continues to spread within the island. Before the economic recession, 1 lb of meat was $1 USD and 5 lbs of rice was $1 USD. Now, 1 lb of meat is close to $5 USD and 1 lb of rice is now $3 USD. With the help of donors, several families were blessed with food during the last 4 months.
Though covid cases have relatively decreased in the country, the dengue epidemic caused by the Aedes mosquito is keeping all hospitals at maximum capacity, while food and essential items continue to sell at high prices.
In spite of being struck with COVID and related health-issues, Jorge and Sandra were able to help over 48 families in the last 4 months, with food packages that include rice, cooking oil, chicken, and beans!
Jorge and Sandra continue to encourage the community with personal house visits, to provide support and encouragement.