Most Recent Updates
From Iquitos, Peru
May 2022
Maria is a beautiful one-month-old who has arrived at Hogar Genesis, the children's home in Iquitos, Peru. Her parents are drug addicts and have HIV. Sadly, baby Maria has HIV too.
Our partners Rodolfo and Saraid and the six girls in this children's home are now Maria's family. We need your constant prayers for this precious little one, who suffers from related health complications. The nights are long and trying for her caretakers, and she currently suffers from bleeding in her ears. Our prayers can accomplish so much, so we ask that you keep the home in your requests.
Meanwhile, our precious baby Sarita has learned to crawl and sit up! The girls love celebrating her milestones and enjoy going to church and parks together.
April 2022
Every Saturday, Rodo and his team go to Belen to run the ministry of Belen kids. Indeed, new mercies we see every day as God touches the lives of these precious kids.  
Video: Praise and Worship with the kids.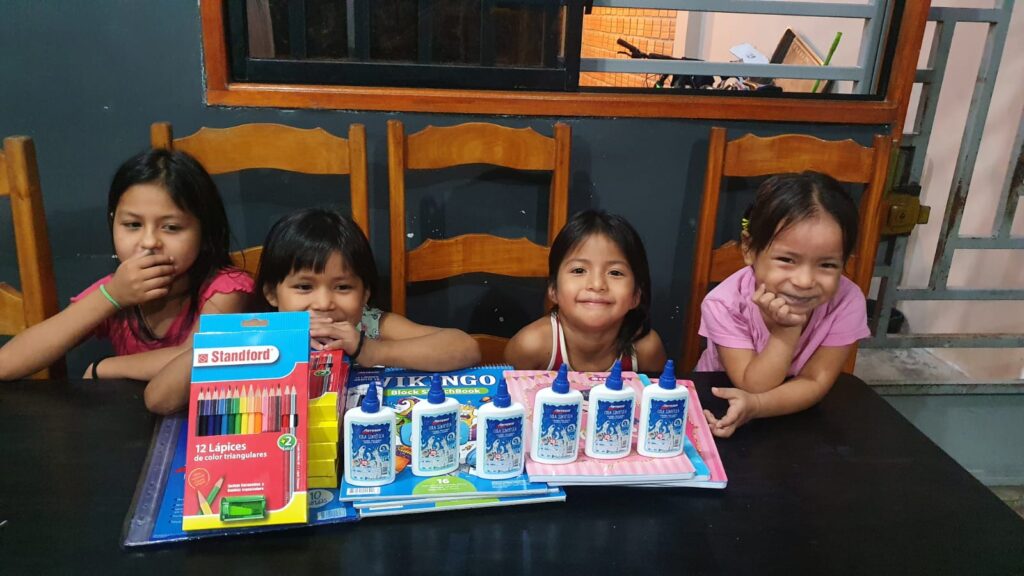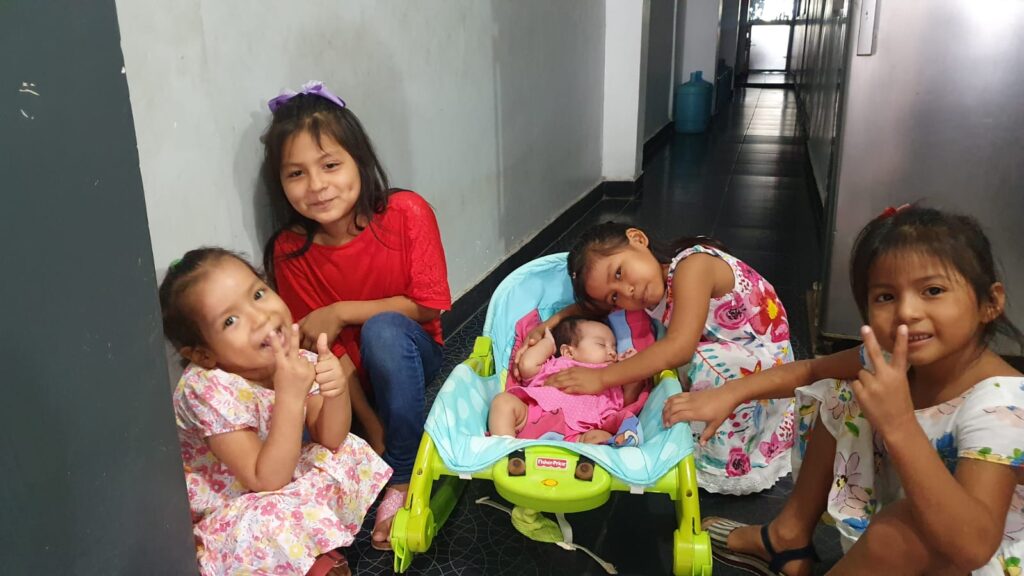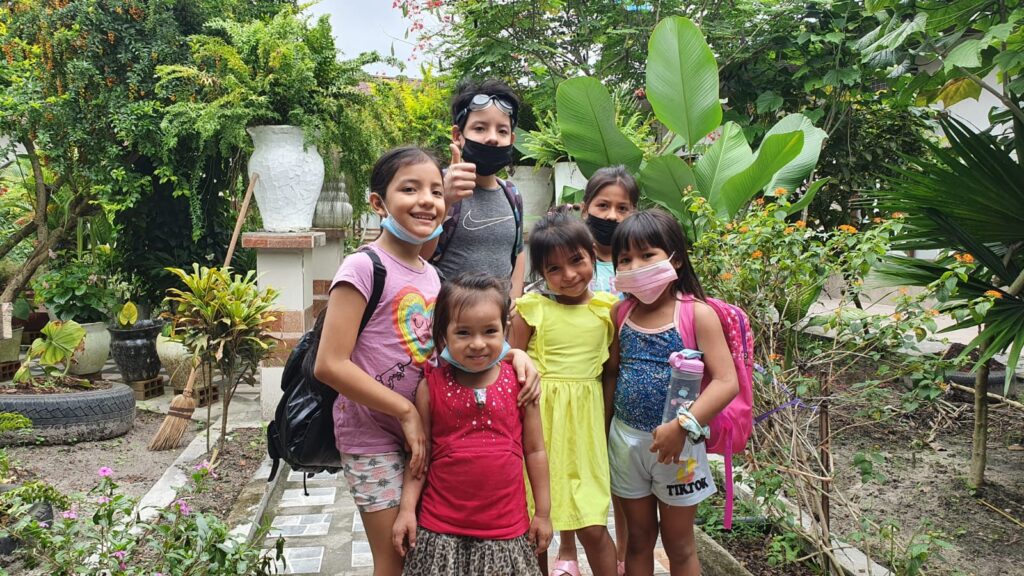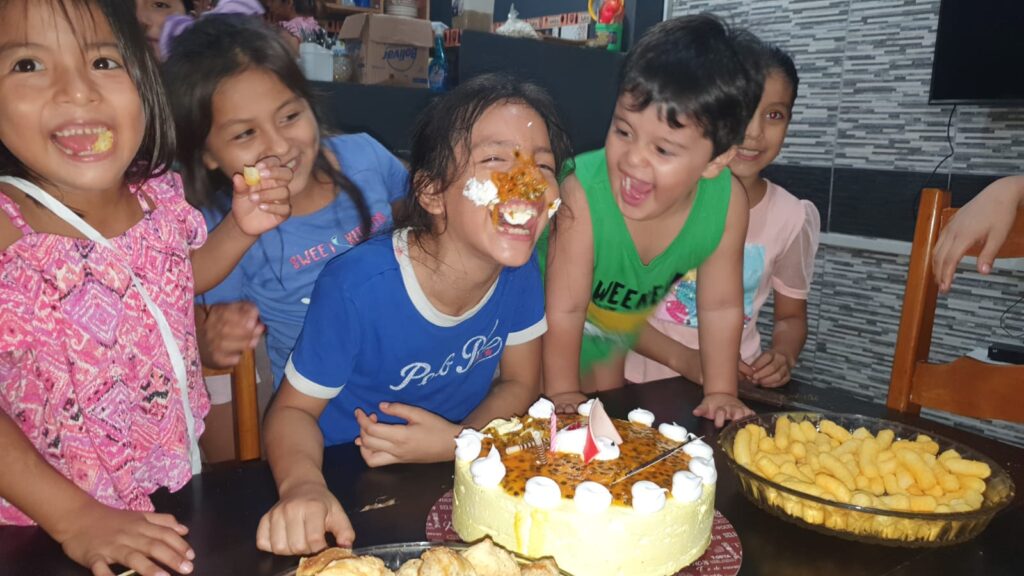 Rodolfo and Saraid are dedicated to filling the lives of these children with love and hope. It is their commitment that is helping these children recover from the trauma of their past.
April 26, 2022
Flooding is part of life in Belen, a riverside community home to thousands of people who cannot afford to live in safer parts of Iquitos. The district is being increasingly subjected to more dramatic flood seasons as climate change affects weather patterns in the Amazon basin. Travelers know Iquitos as the 'capital of the Peruvian Amazon.' Still, scientists know it as a hot spot for mosquito-borne viral diseases, with raging outbreaks in many tropical and subtropical countries.

We request your prayers🙏for our Kids Program in Belen. Belén is experiencing floods this year as well, and the lack of proper infrastructure has caused many children to fall sick. Tragedy💔has struck as several babies drowned in the water because their homes did not have walls.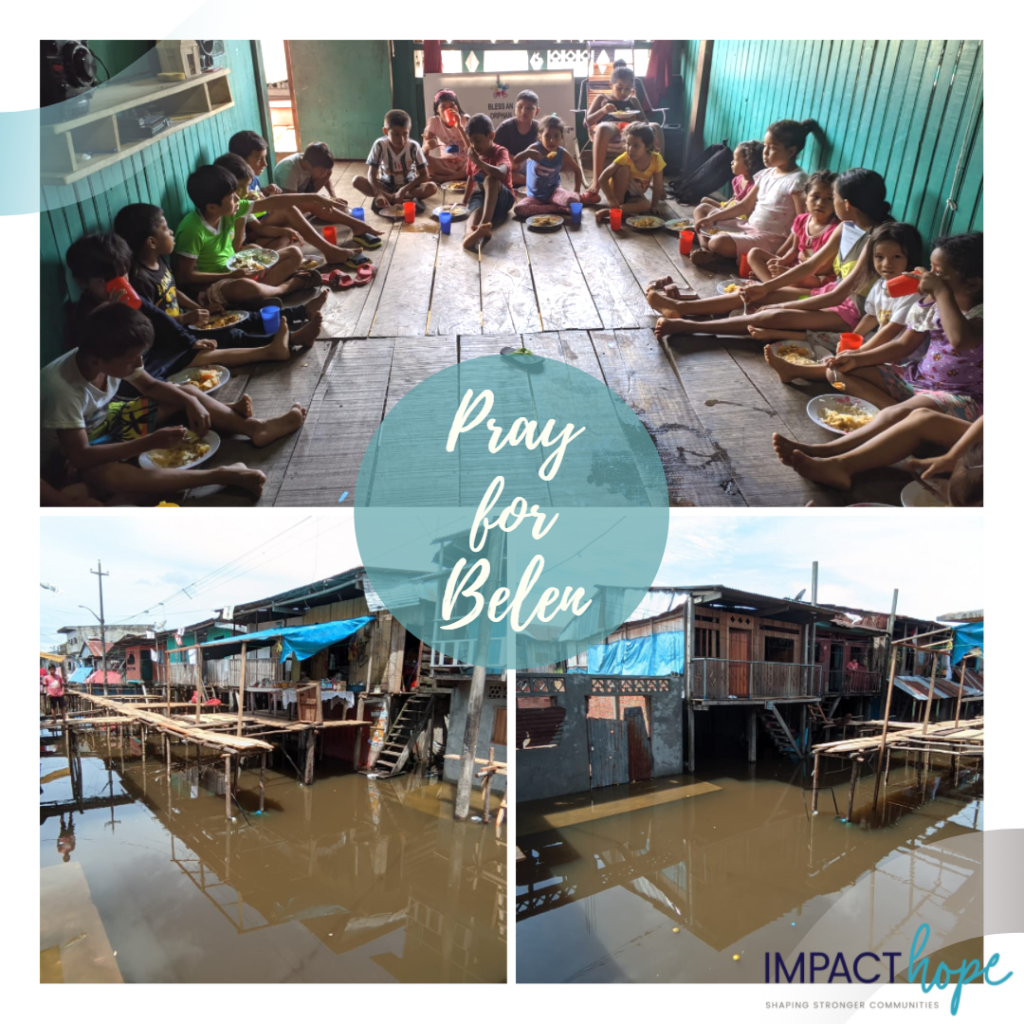 April 21, 2022
Sarita arrived at the HOGAR GENESIS one afternoon in February this year, and was brought there directly from the Regional Hospital of Iquitos by the pertinent authorities. She was declared to be in a state of provisional abandonment. Her parents suffered from mental issues and alcoholism and worked on the streets of Iquitos.

Rodolfo and Saraid have redefined the meaning of 'family'💓for this little one, and now at 3-months of age, she is a thriving bundle of joy for the other girls! 

Thank YOU for being part of this vital mission – you have brought HOPE to Sarita!
March 21, 2022
The home now has 7 lovely kids! The youngest is around 2 months old and the oldest is a minor 16-year-old mother. Click
here
to
read the updates for January-March 2022
and see how your gifts have truly brought hope to the lost!
"God has blessed us with 7 beautiful princesses, his own children!" – Rodolfo
January 10, 2022
We started off the New Year with a fun program with Belen Kids! On Saturday the 8th, they restarted the activities with the little ones of Belen Kids in the face of this new year.
"This year will be a year of many blessings and much more learning from the word of God for the children!" – Rodolfo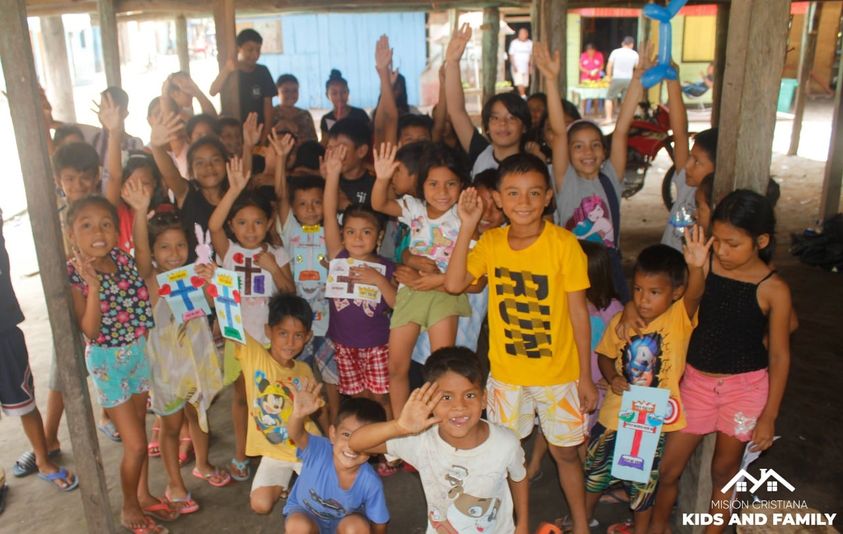 January 4, 2022
"What a great blessing to be able to have everything ready to receive the first girls at  Hogar Genesis! Yesterday the last tools (Bugs, plates, spoons) needed to be able to receive these girls and provide them the comprehensive care that they also need and a baby bath to keep them clean and free from the risk of diseases.
God is faithful and in his mercy, we can remain firm in our mission to give Care and protection to those who need it!" – Rodolfo
December 27, 2021
Hogar Genesis finally opened its doors and Rodolfo & Saraid went live for it! Watch their LIVE video on yotube!
December 21, 2021
The Christmas spirit continues as Rodolfo and his team visits more drug holes in Iquitos, providing them with food and offering prayer for those who would like it.
December 19, 2021
With Christmas around the corner, Rodolfo and his team visited a local drug hole in Iquitos. Along with the gospel and prayer, they shared hot chocolate and food with many men and women that were struggling with drug addiction and have been living on the streets for many years. Your donations help make outreaches like this happen. Thank you!
December 4, 2021
Recently, the Belen Kids Program has been partnering with the local Karate Dojo, teaching kids self defence and Karate skills. Today was the second exam and because of the passion in each of the kids involved, they all passed and got their next belt.
November 20, 2021
In the mdist of a very busy time preparing the home for the opening, Rodolfo and Saraid are still doing Belen Kids every Saturday, spreading joy and God's word in the most poorest areas of Iquitos.
"What an awesome time in the kids program today. We had a day of bicycle riding and bicycle competitions. The kids had so much fun!" – Rodolfo
November 10, 2021
We are so happy to announce the opening of Hogar Genesis will be this December, 27th!
"We would love to have you as a partner as we go together in this beautiful journey of loving and giving a home and a family to 8 kids, kids that need a family and the love of Christ. God is SO good!" – Rodolfo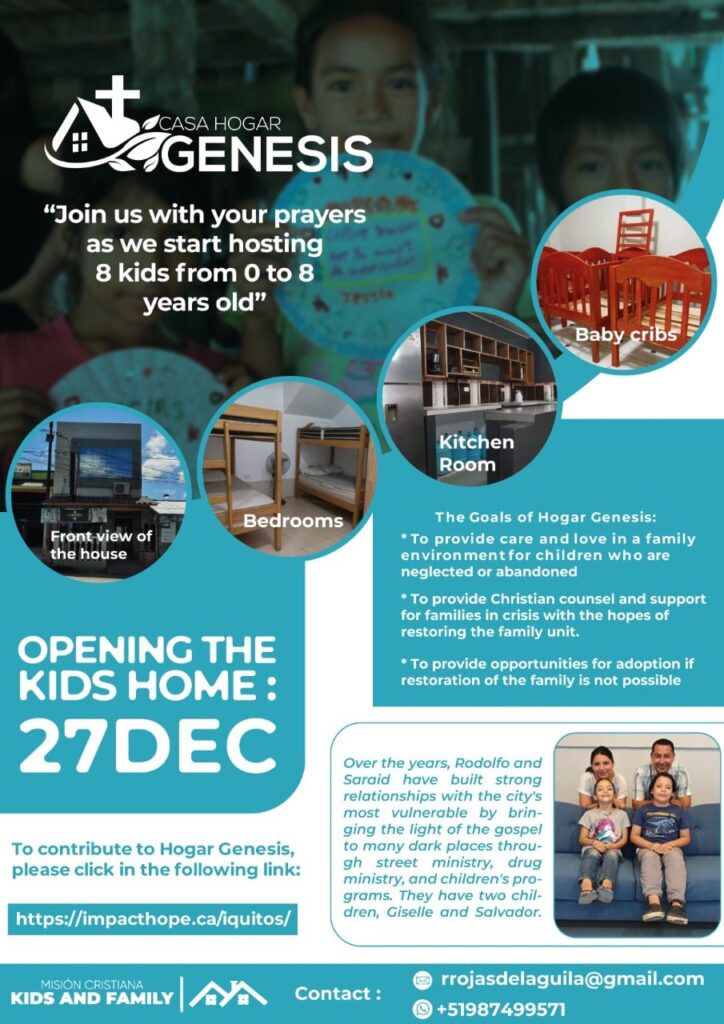 November 3, 2021
Today is a very exciting day! Rodolfo got the license for Hogar Genesis! Now, they can finally get ready to open up the home for the children who are in need of a safe and loving home! 
"Please keep praying with us until we have this home open and see kids lives being radically changed by the love of God!" – Rodolfo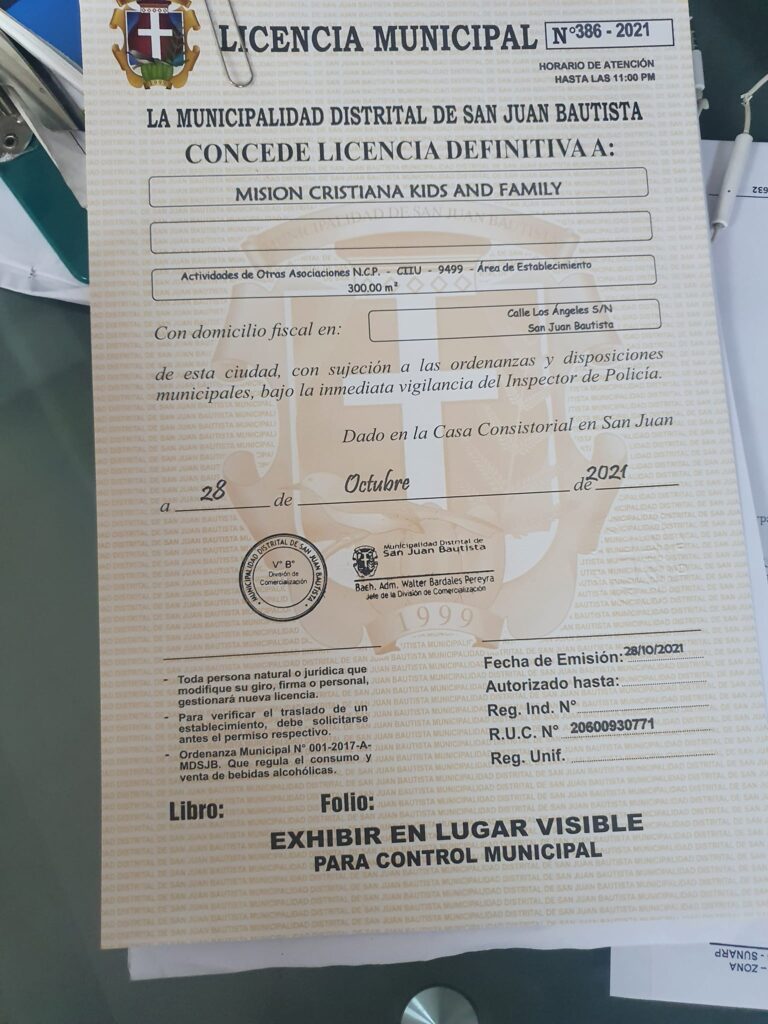 October 27, 2021
The excitement for HOGAR GENESIS (Children's Home) is great, but the NEED is greater! Tragic stories of abandoned and neglected children are sadly not uncommon in Iquitos, Peru. Will you help us change these stories and get these children escape the cycle of poverty? Gustovito is a precious little 6-year-old boy who has a little 4-year-old brother named Jimmy. His story is not a very happy one and unfortunately, is a common one for children in Iquitos. Gustovito's mother is a drug addict who is still…(continue reading his story: https://impacthope.ca/support-hogarge…).