Most Recent Updates
From Nebaj, Guatemala
July 2022: Construction Updates
The hospital construction is progressing, thanks to your support!
This week the doors are being placed in the tomography and laboratory area. They are metal doors that are extremely heavy and were made that way to prevent radiation from escaping.
We are already moving the dental clinic to the new building. The floor of the room where the power plant will be installed is being drilled. In Nebaj, the electricity service is very irregular, and we need a reliable power source to ensure the hospital's different health services are not interrupted.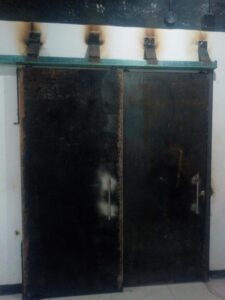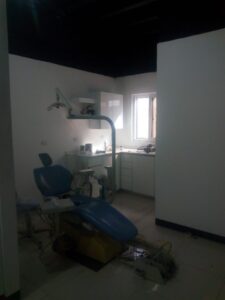 June 2022:
Testimony by Ed Kupiery: How Federico's Family came to the Lord
I have been to Guatemala 13 times since 2006 to do volunteer work. The most impactful part of these trips is our home visits with local families. The local pastor usually arranges these visits. Generally, 3 team members, the pastor, and an interpreter go on such visits. I would like to highlight one such visit I was part of, along with many follow-up visits over the next 12 years. During our time in Nebaj in February 2010, Marijke, Teresa, and I visited Federico and Maria. 
The visit was suggested by Pedro, a local businessman and church member who knew the family. When we arrived, Maria was home with three children, aged 1 to 10. We started with small talk and why we were in Guatemala. After a while, we were about to leave when Federico came home from his job as a schoolteacher. We talked with him for a while, and before we left, we invited them to come to church. The following Sunday, they did come to church. The next day we had to travel back to Guatemala City for our flight back to Canada. Fast forward a year, and I was again in Nebaj. During the first church service there, I recognized Federico, and as the service ended, we went to see each other. Federico excitedly told me that he had accepted Jesus as his Saviour but added that his wife, Maria, had not, and would we please pray for her. I went to visit them in their home to encourage them. Another year passed, and this time my son-in-law, Domingo, was with us as a translator. A number of us were chatting with Federico, while Domingo was talking with Maria.
Suddenly, Maria burst into tears, and Domingo shared with us that Maria had given her life to Christ 2 weeks prior but hadn't shared it with anyone, not even her husband, as she was processing this. Soon the whole group was in tears, tears of joy at this wonderful news. Over the next few years, I made a point of visiting this family each time I was in Nebaj. During one such visit, Todd, a fellow team member, who is fluent in Spanish, asked the oldest son, who was now about 18 years old, if he was a believer, to which he answered that he was not. We challenged him to continue to pray and read the Bible. During my most recent visit in April-May of 2022, Simon and I went to see the family, and the oldest son shared that he was now a believer, and with a smile on his face, Federico told us that all five family members believed. To hear this wonderful news makes all the effort and expense of the trips worthwhile. God is great! All the time!
Watch the whole video here.
Shared and written by Ed Kuipery
May 2022
Years ago, Dr. Juan Pablo and Dr. Carolina Noriega had a dream – a hospital that would provide quality healthcare with respect and dignity for the community of Nebaj. This dream is slowly coming to life! Dr. JP and Caroline will take you on a tour of the new hospital building that is being built, thanks to your support!
April 2022 – Update Report
We are happy to announce that our first short-term mission team post-pandemic arrived in Nebaj, Guatemala, last month!

The Nebaj ministry has not only been a blessing to the patients, but it has also blessed the lives of all those involved with the ministry through income-generating opportunities and support groups.

Read all the updates for the last quarter from the Nebaj ministry here!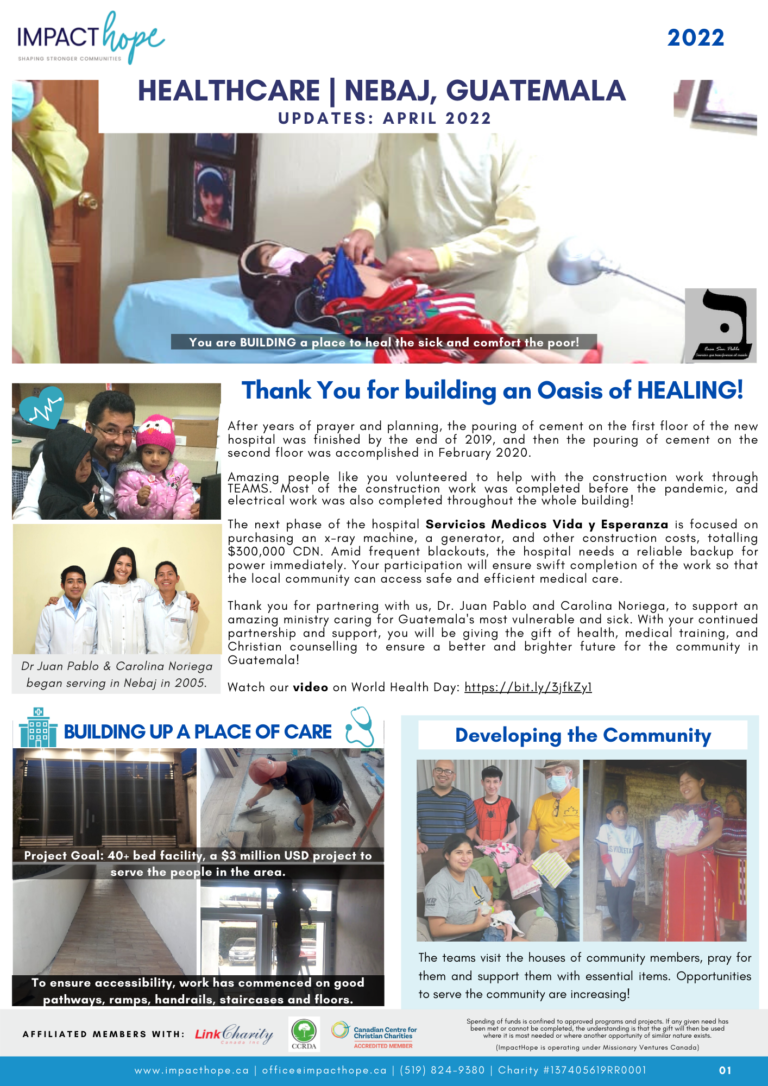 April 2022
This World Health Day (Apr 7), we want to remember those people for whom helping people, and sharing their hopes and pain, is a way of life! ImpactHope is partnering with Dr. Juan Pablo and Carolina Noriega, whose efforts have been focused on providing quality healthcare to the community in Nebaj, Guatemala.
March 2022
Helping people, sharing their hopes and pain, seeing them recover: this is a way of life for Miguel Brito. Miguel is one of the clinical laboratory technicians at the Servicios Medicos Vida y Esperanza, a hospital in Nebaj, Guatemala. In addition to the hospital, the Nebaj ministry has a church, a hospital lab, and 2 auxiliary nursing schools.
Miguel's story is one of hope, promise and determination! Several years ago, Miguel took a diploma course in a Bible Institute associated with hospital ministry. It was during the progression of this course, that the ministry workers came in contact with Miguel. He was encouraged to enter the medical field and he studied to become a nursing assistant at the hospital's nursing school. Miguel's hard work and dedication paid off, and he was hired as a nursing assistant in the ultrasound department. He continued his studies to become a laboratory technician and passed with flying colours!
Through education, Miguel found success, confidence, and belief in himself. Being a father of two, Miguel is himself now working to give back to the community. The hospital ministry is now sponsoring the education of one of his children through a scholarship!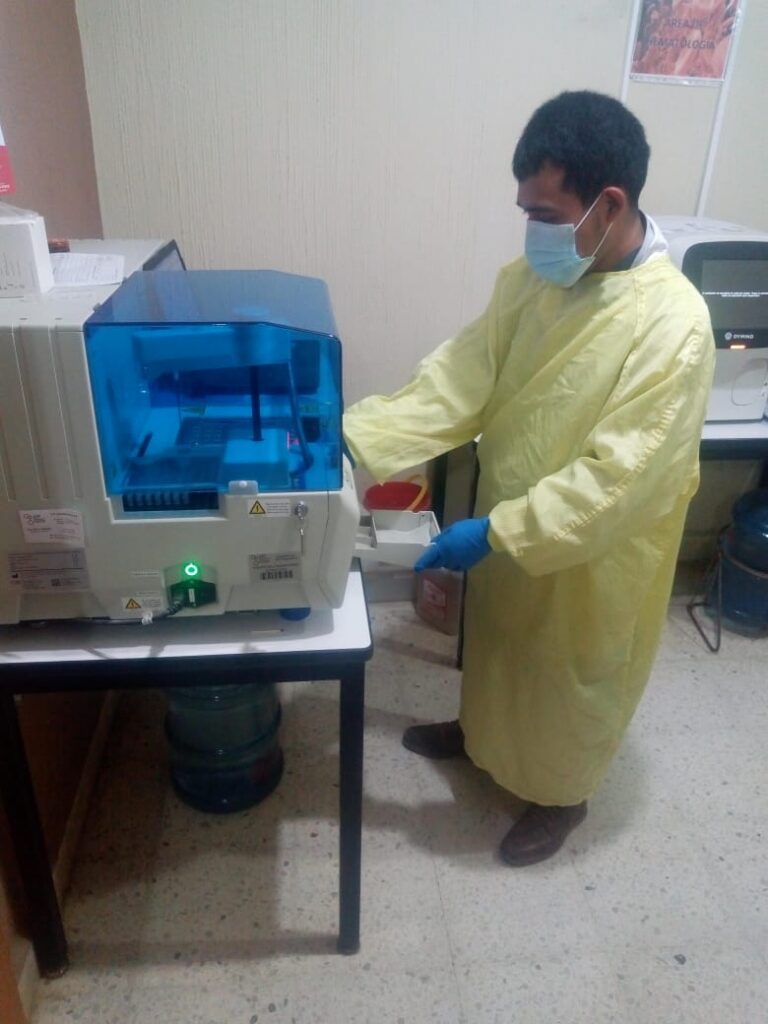 Thanks to your generosity, the hospital has been enabled to train hundreds of bright students like Miguel, who have found success and the motivation to learn. 
ImpactHope is partnering with Dr. Juan Pablo and Carolina Noriega, whose efforts have been focused on providing quality healthcare to the community. The hospital is currently running and accepting patients, providing healthcare and dental care, while a new building is being built. The next phase includes the purchase of an x-ray machine, a generator, and other construction costs, totaling up to $300,000 CDN. The current focus is to purchase the generator to provide electricity for the whole building during power outages in the town. It is estimated at $60,000 and we pray that you are moved to support this cause at https://bit.ly/3Di4Qki.
Please know that every little bit counts. We thank you for your prayers and support.
December 1, 2021
Covid-19 has delayed the efforts of construction as the present clinic needed financial support for ongoing expenses for a couple of months. The pouring of cement on the first floor of the new hospital was finished by the end of 2019 and then the pouring of cement on the second floor was completed during February 2020.
With the help of several Teams serving through ImpactHope, a lot of construction work was completed before Covid-19 hit. Electrical work was also completed throughout the whole building! The next step is to paint the walls and lay down the tiles for the flooring of the building. A generator is also needed to provide electricity for the whole building. To see what is left needed and how you can help, click here to view the needs to fully complete the first floor of the new hospital!
October 2021 – An Exciting Update from the Hospital in Nebaj, Guatemala!
The look of the hospital (Servicios Medicos Vida y Esperanza) is taking shape! We are so close to seeing the first floor open for patients to be cared for. See the needs below and help us raise the funds for what's left needed!