Most Recent Updates
From Lusaka, Zambia
October, 2022
It has been a busy month at The Grace Institute Zambia. The Lord has been good. Brian and the Zambian staff have been sorting through a number of bottlenecks in the general running of the schools. That, coupled with meetings and partner training, has been a lot to work.
Some of the highlights include:
A successful all-day partner training meeting which included two TGIZ alumni and three current second-year students interested in partnering with the institute starting January 2023.
Several high-level meetings with influential people in the church and in government.
Local library visit and interactions with staff
Visits to the Garden and Chazanga Satellite schools
Lusaka Minister's Fellowship, attended by Bishops from various parts of Lusaka.
Hip Hop Conference for Christian artists.
Prayer Needs: TGIZ needs skilled men and women to take up the challenge of relocating to other towns to train others. TGIZ has only seven students who've paid up out of 17 from the 2022 graduating class. This is discouraging, but they are depending on God to lead the way forward.
Read the whole report here.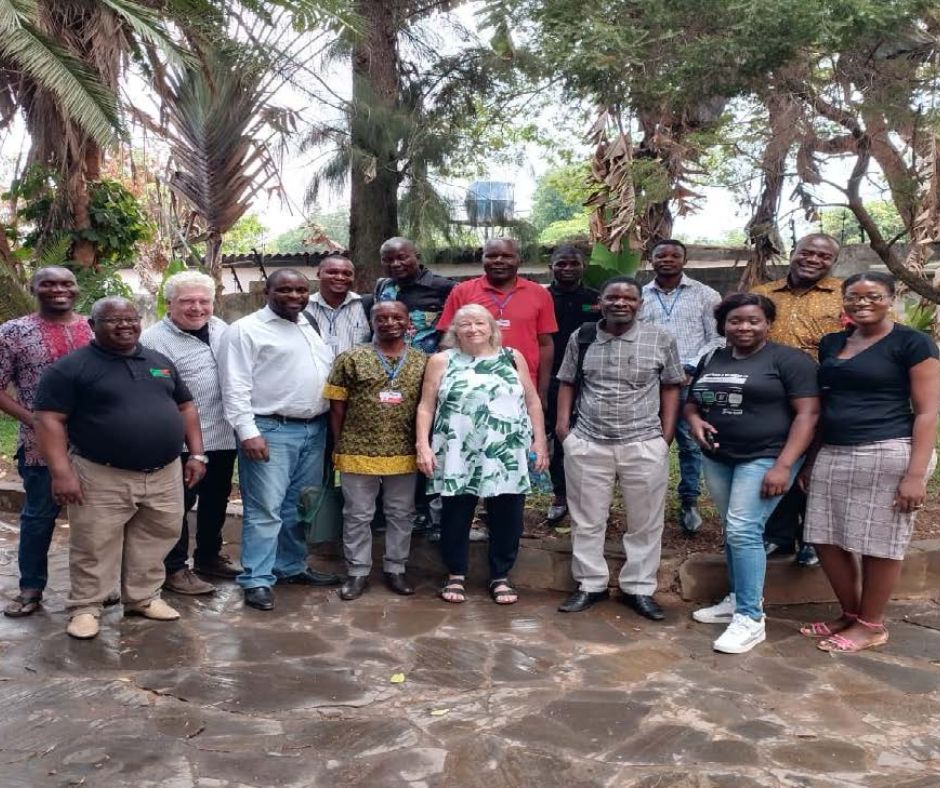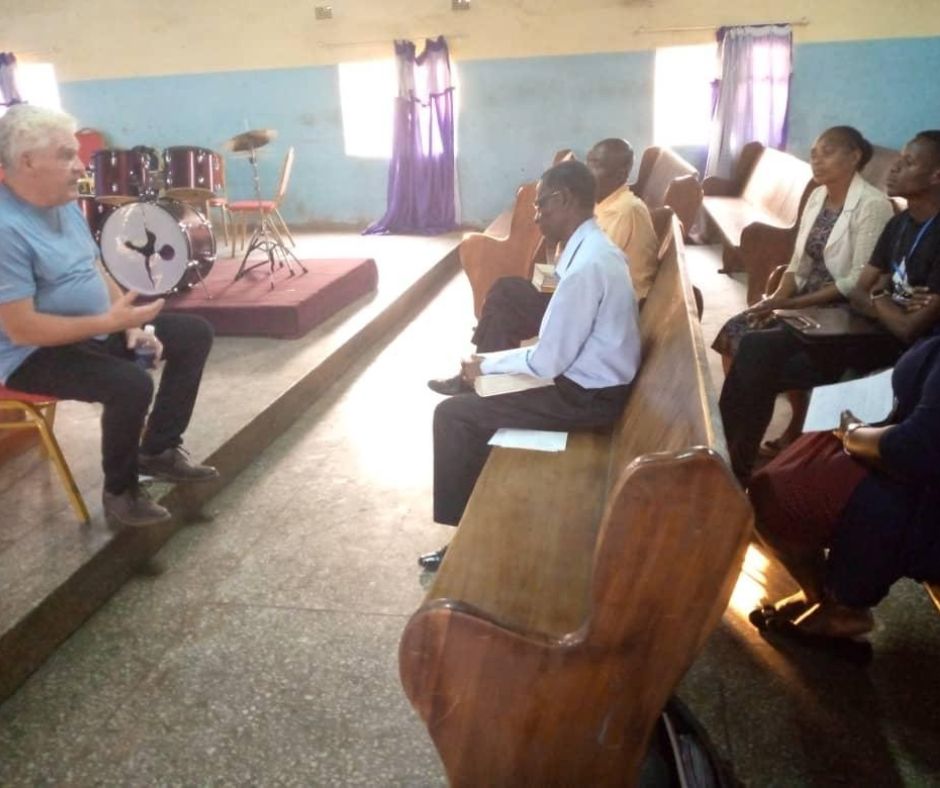 April, 2022
The Grace Institute Zambia has moved to a new office! With hearts full of gratitude, the move to the new premises has also grown the staff base. 
N'gombe Satellite School was given two solar lamps to help with nighttime visibility. We are grateful to our faithful ministry partners for making this possible. Now, these students do not have to use phone flashlights to read and study at night!
TGIZ currently has students who are legitimately struggling to cover their student fees. A case in point is a married couple at Kelvin's Satellite School. They pay K1,000 each and are dedicated to their studies, but they struggle to settle outstanding fees.
Please continue to pray for provision in the students' lives who desire education but do not have the means.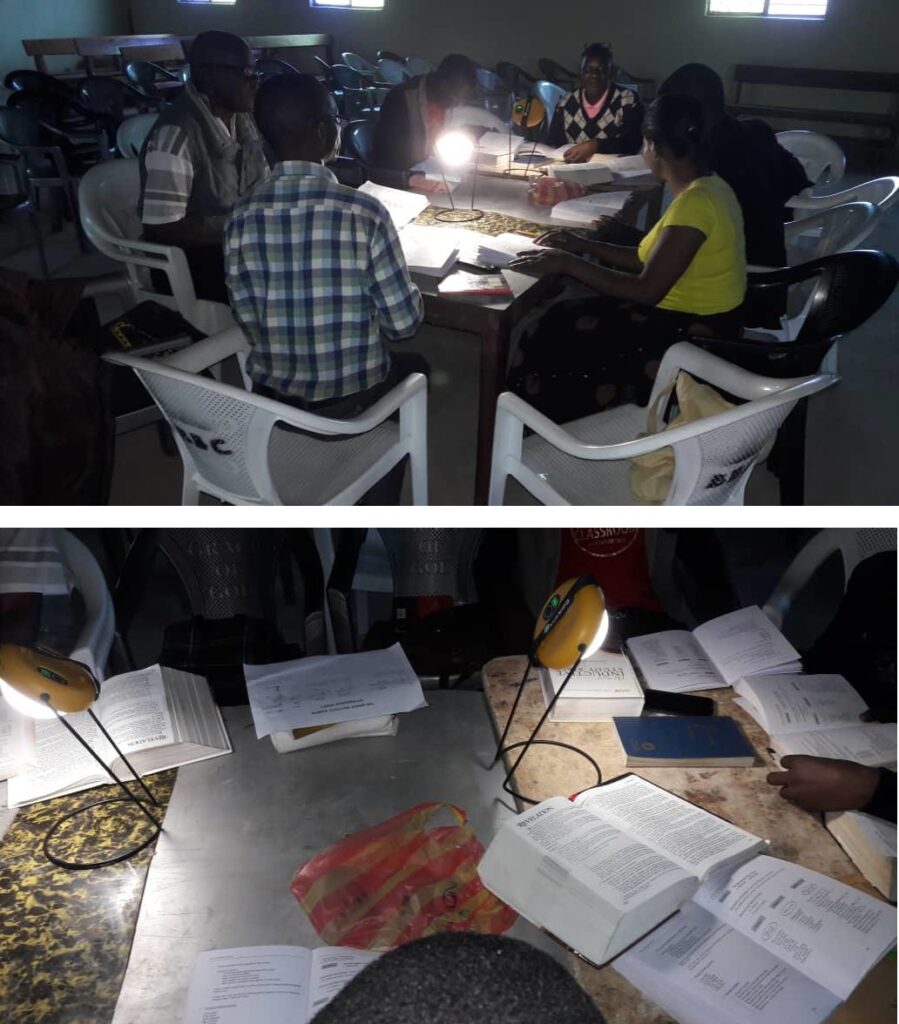 March, 2022
Evaristo has been the most impressive School Partner in this quarter. He started Satellite School in February and recruited the most number of students. He has a total of nine first-year students. Eight of them paid in full before the payment deadline ended. However, one of the students, Paul, struggled to pay his full registration fee of K500. The other eight pooled in money and paid the full registration fee for him! What a fantastic display of brotherly love!
Please continue to pray for provision in the students' lives so they can cover their school tuition.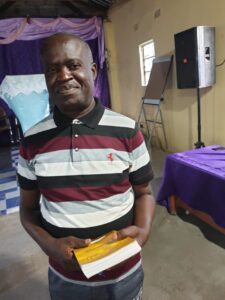 February, 2022
Under the leadership of Isaac, Chazanga Satellite School received two solar lamps that adequately light up the room for both first and second-year students. The building they are meeting is not connected to the national power supply. In addition, the Garden Satellite School under Laston received two smaller lamps to assist them when power cuts in their classroom.
TGIZ has recorded a total of 20 first-year students in 5 schools. This brings the total number of students to 42!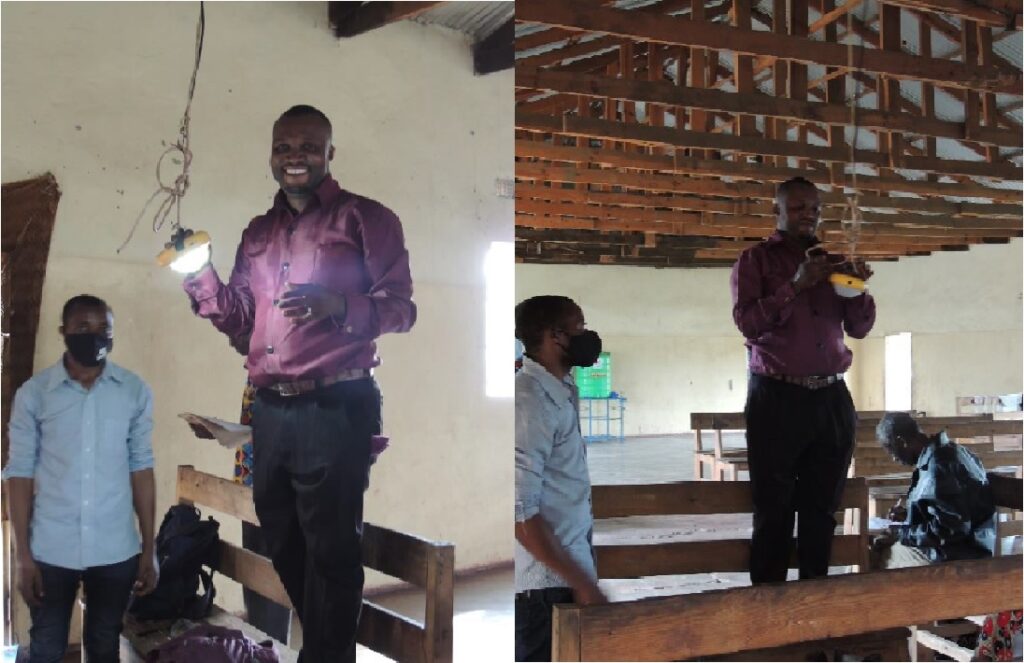 December 7, 2021
In this update:
About our 'Grace Ambassadors – We are teaching adult students, many over the age of 40 and many who have never had the opportunity to go to school! 

Satellite Schools to overcome challenges faced by in-person learning.
A testimony from TGIZ Alumnus – Stephen Musenge.
And so much more…! Click HERE to read the December 2021 Report.
September 17, 2021
Click HERE to read the September 2021 Report.
July 30, 2021
Gratitude flows from Zambia as the main classes of The Grace Project are continuing as they are able to take place online! In fact, some classes are safely able to meet in groups of 2 to 4 people to enhance their learning. This month, Basil, the TGP-A's Director, had the opportunity to speak at a local church in Lusaka as they are interested in a future partnership with the school. Basil's presentation and testimony filled the room with God's glory!
Prayer Points:
For students to learn well despite being online and not meeting as a class as a whole.
Protection for all of the faculty and students as we continue to work in a country that is in the process of undergoing elections.
Pray for Zambia to be peaceful during elections
April 6, 2021
On the 29th of March 2021 we re-opened TGI classes with us doing the first 4 days of orientation.
All the students, both new and returning were excited that we had begun and we were pleased to have Brian and Murial join us for the first day via ZOOM. It was a trial experiment to see if we could do this and it worked so well that Brian joined us again on day 3 and 4 as we explored more from scripture whether God was angry with a believer if the believer sinned. It was a time of fellowship and questions as we came to our conclusions.
When we return again on the 6th of April we will be doing course book 1 with the first year students as we break into groups allowing the 2nd years to mentor the 1st. Come July the classes will break into two groups as we look towards graduating the 2nd year students in December.
We are still meeting at the Lusaka Hotel who have kindly given us space to use for the classes and we are ever so thankful for their continued support.
To Pray for:
Protection as we hold physical classes
All students and team members remain focused during lessons
Continued growth in our partnership program
more inroads as we contact pastors and churches in the coming months
To Praise for:
We have been able to start classes in the month of March
Brian and Murial were able to join us via ZOOM
All the students have are back and learning
We were able to meet our budget for March