Most Recent Updates
From Kisumu & Nandi County, Kenya
March, 2022
KEDHAP has pioneered the Goat Dairy project to assist with nutritional and financial stability for widows, orphans and people living with HIV/AIDS. 
The idea was initiated in 2006 through the provision of one pair of local goats each, to 98 widows and their extended family members. The following year, KEDHAP was able to establish its own Dairy Goat Project, which included training and proper sensitization for the beneficiaries, on Dairy Goat Farming and the model that KEDHAP intended to adopt.
The social and economic impact has been dramatic! Many widows who are now empowered and experts in goat farming can feed their families. In addition, the surplus milk is sold, providing a source of income to buy food, medication, and other necessities. KEDHAP's approach and model has been so successful that there are now 16 groups established in western Kenya, impacting more than 800 𝐰𝐨𝐦𝐞𝐧!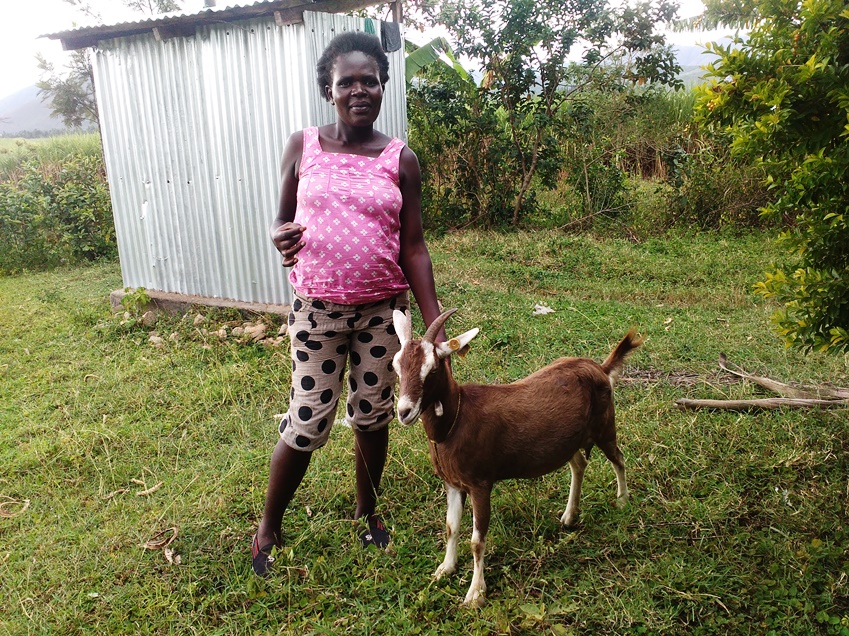 Mary, a Dairy Goat Project beneficiary from the Soba DG cluster.
February, 2022
Education: We are proud to report that 3 girls and 6 boys under our sponsorship are sitting for their KCSE exams. We are grateful that despite the challenges brought on by the pandemic, which caused many students to drop out of school, all our sponsored students are able to sit their exams.
Peace-building and Reconciliation Ministry: We have a general calm at the border as a result of the vigilance by the peace committees who are holding meetings twice every month within the common ethnic border region.
Women Empowerment: 5250 girls in 52 schools were supplied with sanitary towels and underwear. 
PLWHA's Ministry: All the enlisted 313 adolescents attended their scheduled clinic appointments on a monthly basis. Self-reported adherence has improved significantly, leading to viral load suppression over time. 298 adolescents reported zero viral load during their last clinic appointment this month.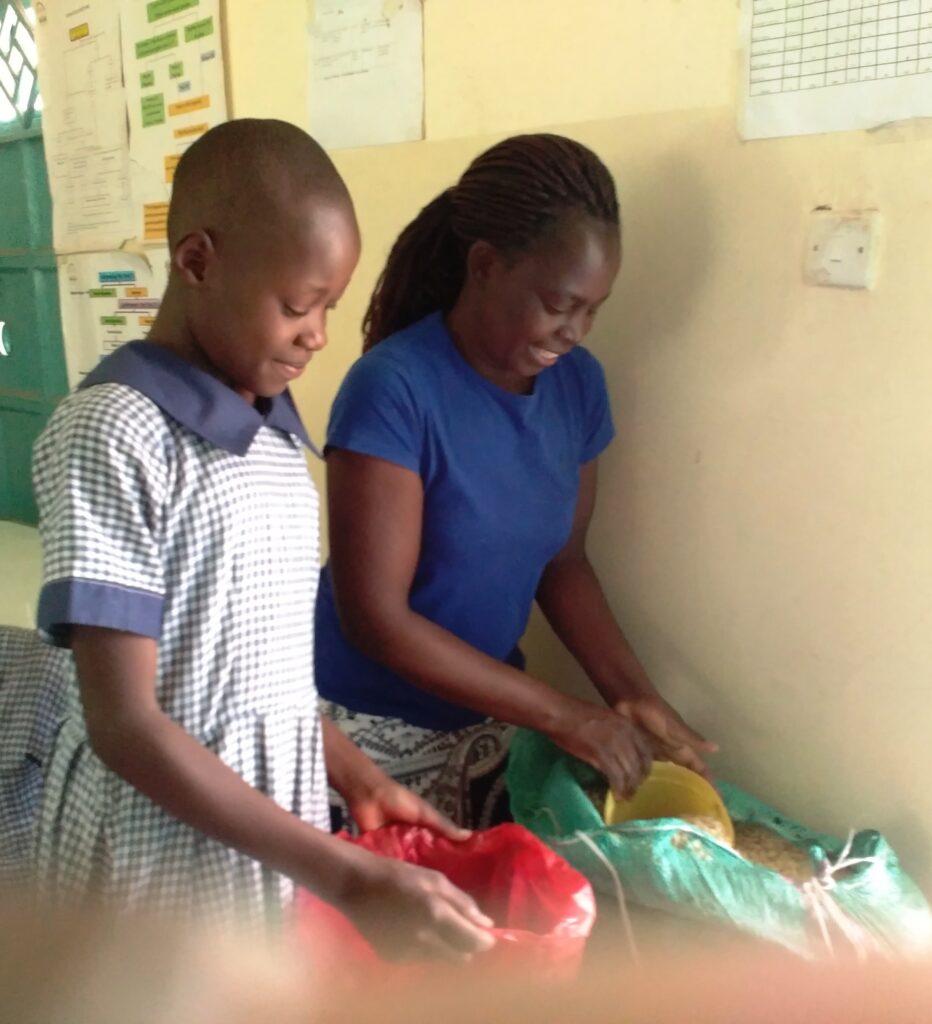 Remmy, a pediatric adolescent at Ogen CCC receives a donation of maize support.
December, 2021
This year on World AIDS day, KEDHAP joined other leaders and stakeholders to confront the inequalities that drive AIDS and to reach those who are currently not receiving essential HIV services. There are many success stories and Grace is one such inspiration.

She is a 16-year-old girl who was diagnosed with HIV at the tender age of 4 and started antiretroviral treatments at 5. As a child, it was not easy for her to accept the fact that she would have to take HIV medication for the rest of her life. She blamed her deceased mother for her troubles, but after being counselled through training by KEDHAP staff and Ministry of Health peer educators, she eventually accepted her status and is now an asset in the fight against HIV/AIDS among the youth.

Today, Grace is a Youth Ambassador working with young people at the Tamu Comprehensive Care Clinic in Kenya, supporting those who struggle with HIV. The clarion call at the Tamu CCC is "End Teen pregnancies, End inequalities, End AIDS".

Just as Grace saw her life changed for the better by the important work done by our partner KEDHAP, many more teens with HIV/AIDS will be impacted and given hope!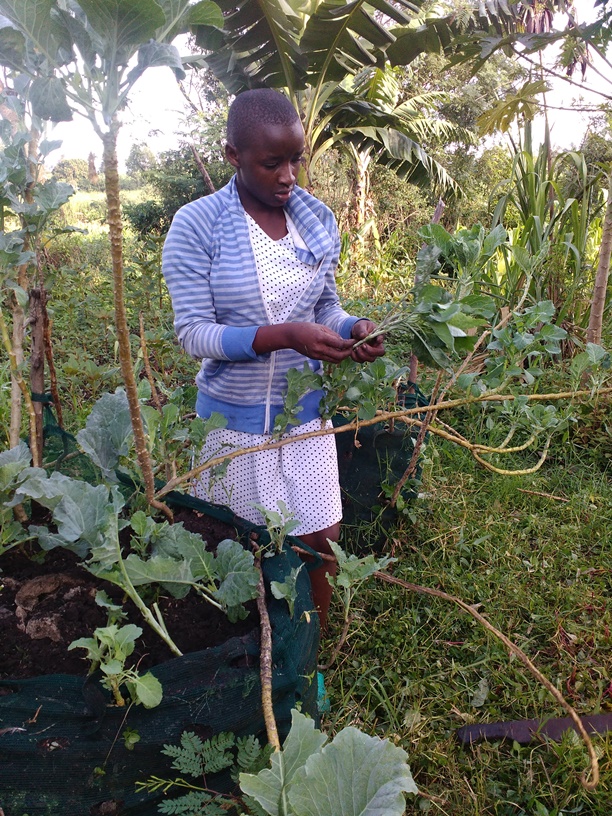 September 15, 2021
The ministry of support to PLWHA's is one of the most vital and impactful programs KEDHAP is running. We have been able to give many members hope in the community and a reason to live near normal lives away from frustrations and the effects of HIV/AIDs through the work of grace. We are grateful to all our partners who have stood with us on this journey of transformation.
Although many considered HIV/AIDS to be a death sentence, it is still possible to live a long, healthy life due to ARVs (anti retro-viral drugs). ARVs are NOT a cure; they have to be taken for life. However, they will prevent HIV from spreading through the body and can prevent it from developing into AIDS…(read more).
August 31, 2021
Girls like Syprine deserve to receive an education but the reality is that girls from low-income families are more likely to stop or drop out of school due to financial struggle or having older siblings that are male. But this does not have to be how their story ends! Not only has Syprine been given the gift of education but she has also been given the gift of hope and the opportunity to break the hold that poverty has on her life!
June 14, 2021
"Addah has been consistent in her academic performance since elementary school but without the support we received from KEDHAP, she couldn't have reached this far because they ensured regular school attendance through the provision of financial help as well as sanitary towels and underwear. Before Addah was supported with proper sanitary towels, she would use old blanket pieces and cloths which made her uncomfortable and sometimes made her stay home from school. I am so grateful for everyone who has supported Addah's education as they have given her the gift of a better future. This is the best blessings a mother could ask for her child."
– Addah's Mother