Most Recent Updates
From Kisumu & Nandi County, Kenya
Feb 2023: Empowering HIV+ Adolescents
Sharon Elga is one of the adolescents living with HIV that KEDHAP supports at the Tamu Comprehensive Care Clinic. She studies in a mixed boys and girls secondary school. Despite her difficult circumstances, she is in the 55th position out of 299 students. Over 80% of adolescent paediatrics in 6 Comprehensive Care Clinics have suppressed their viral load because of your support!
In 2022, KEDHAP
provided 433 Persons Living With HIV Aids with food and transport to reach the Comprehensive Care Clinics for their appointments to collect their ARV medicine and attend group therapy meetings, ensuring achievement of 'operation triple zero' (Zero missed appointments, zero missed drugs and zero viral loads) among the 'support groups' in 6 facilities.
facilitated 72 life skills sessions for paediatric adolescents at the Comprehensive Care Clinics in safe spaces, empowering them and building their self-esteem to overcome stigma and stick to drug adherence.
supplied two community Comprehensive Care Clinics, each with a 10,000 litres water tank to store and provide clean drinking water at the facilities.
provided 88 paediatric adolescents with certified seeds for crop production.
By donating, you can help provide essential services to women and girls in need and support KEDHAP as it advocates for global gender equality. Your donation can make a real difference in the lives of women in Kenya.
Jan 2023: Impact Report 2022
Women in Kenya have historically faced discrimination, violence, and inequality. Female empowerment can help to shift the cultural norms and attitudes towards women by encouraging them to gain equal access to education, jobs, healthcare, and political representation. Female empowerment can also provide women with the tools and support to help them break away from generational poverty and become financially independent. This can enable them to become powerful agents of change in their communities and help to ensure that Kenya's future is more equitable and prosperous.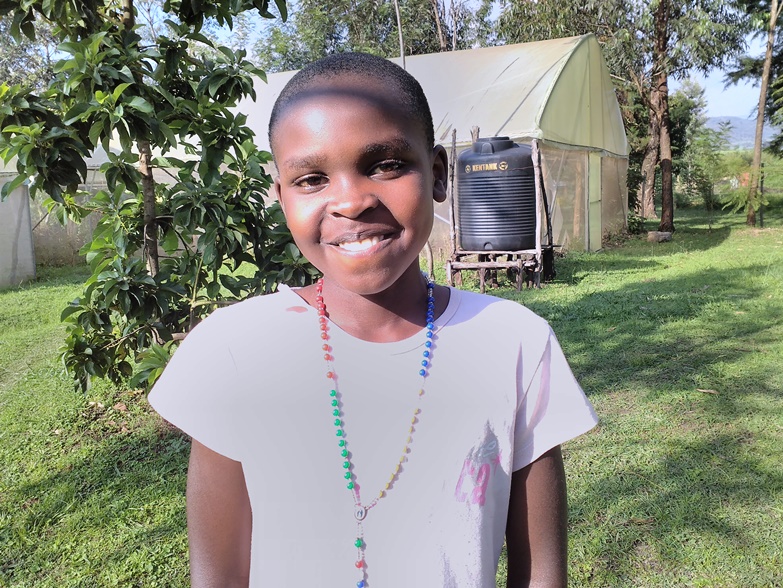 ImpactHope has partnered with KEDHAP in Kisumu and Nandi County to support this cause. Following are some of the highlights of the important work they did in 2022:
5,478 menstruating girls in secondary and primary school were supplied with monthly sanitary towels and underwear to enable them to learn comfortably in school during their periods and avoid school absenteeism.
25 girls below 14 years were trained on reproductive health during the school holiday. The sessions help them understand their reproductive health better as they also learn how to overcome challenges that come with changes brought by transitioning through adolescence.
188 people from 4 women groups attended microfinance training and table banking to help them improve their businesses.
Read all updates in our Annual Impact Report at www.impacthope.ca/impactreport2022.
THANK YOU!
For many of us, the holiday season was joyful, but many vulnerable families in Kenya still struggle to make ends meet. KEDHAP staff visited HIV-positive pediatric adolescents at the Ogen CCC to provide them with maize and transport money. These vulnerable souls appreciated the support and wished everyone a Merry Christmas!
Your support has made this gesture of love possible!
December, 2022 – Thank You blessing this family!
A few months ago, we started a fundraiser for Charles' family. Charles was a staff in the Food Security and Income Generation Ministry at KEDHAP, Kenya, who was brutally murdered, rendering his wife and three little children helpless.
Thanks to your support, KEDHAP was able to build a house before Charles was buried, which enabled his wife to secure the portion of land that was the husband's inheritance. Because of this timely action, the family was saved from a cultural backlash. A lot still needs to be done on the house's walls since the soil the family used is of poor quality and cracks, leaving the walls with holes.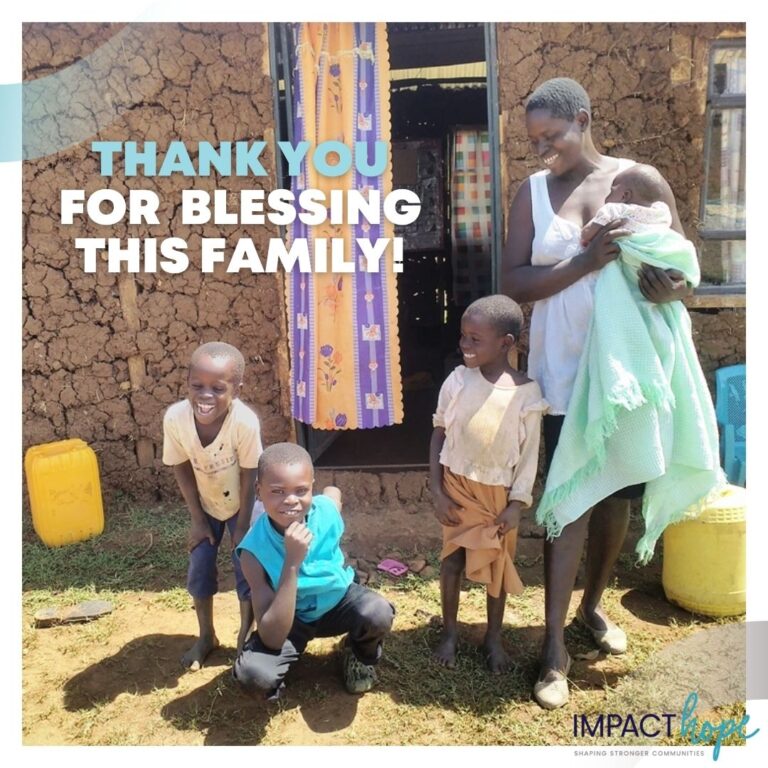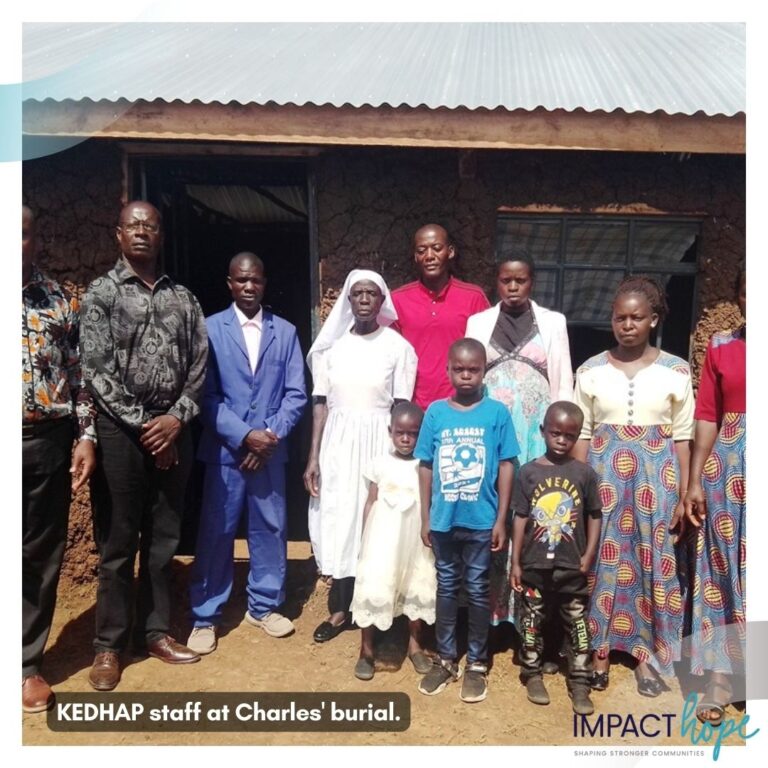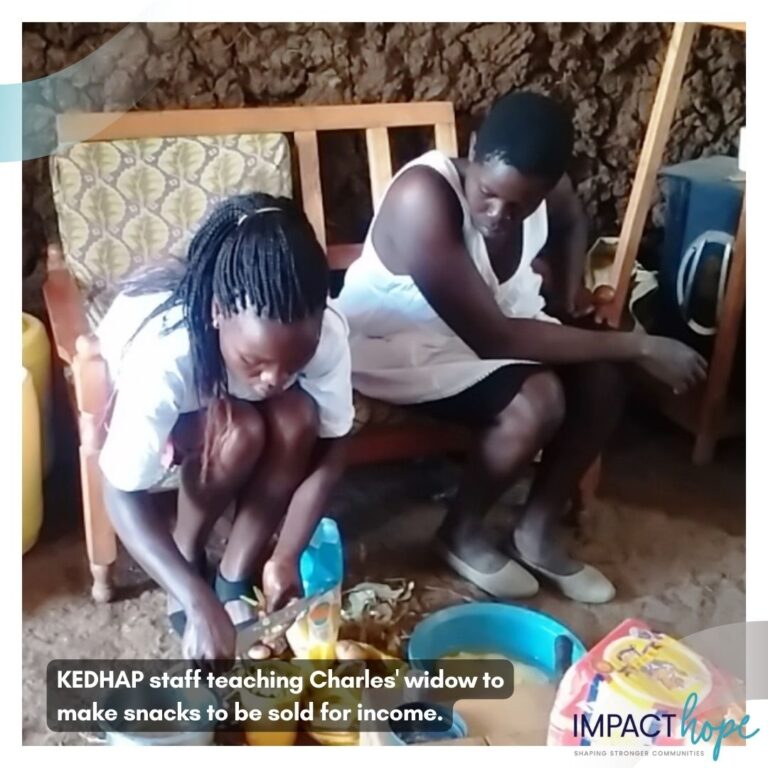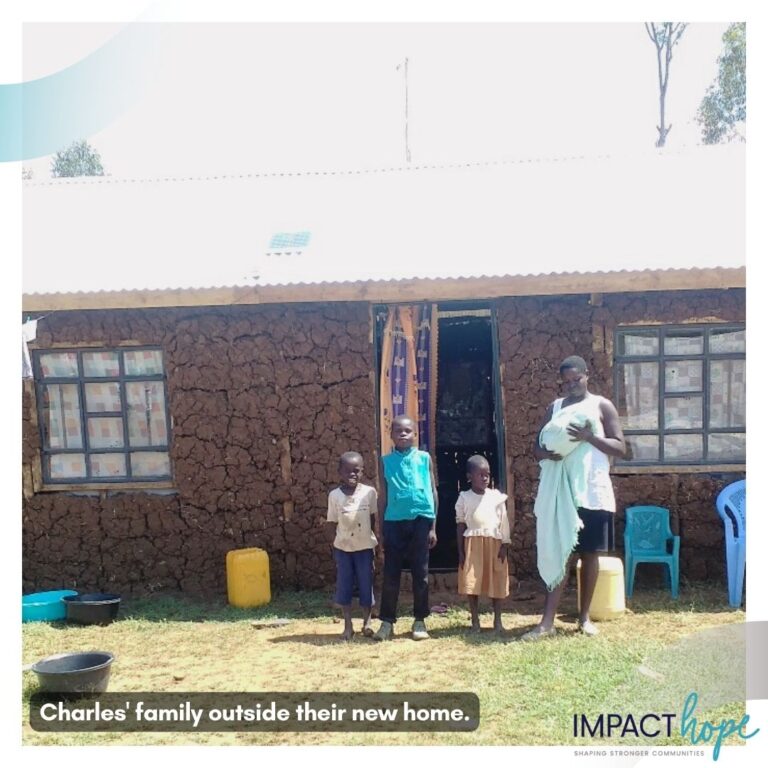 The KEDHAP staff have been visiting her to check on her progress and to train her in some micro-finance initiatives. After exploring different business options, they settled on making and selling chips and 'bhajia' (a special delicacy made from fried potatoes, popular among schoolchildren). One of the staff was able to train her in making these snacks.
Charles' widow thanks you for what she describes as removing the shame of "a forced forfeit of inheritance which I could have undergone immediately if my husband was buried while I was still living with my in-laws.."
Thank you for helping this vulnerable family in their time of need!
December, 2022 – AIDS AWARENESS MONTH
December is AIDS Awareness month. About 37.7 million people across the globe have HIV, according to UNAIDS. Every December 1, the world comes together to show solidarity.
HIV infection is incurable, but one can control it with good-quality education about it, especially in rural areas. It was once an unmanageable chronic health condition, but with advances in HIV prevention, diagnosis, management, and care, people with HIV can live long and healthy lives.
KEDHAP works towards improving health (and access to care) through various activities, such as providing economically disadvantaged students (especially girls and orphans) with access to secondary education, providing deserving female students with sanitary supplies to allow them to attend school all month long, supporting orphaned and vulnerable children, improving hygiene practices and teaching of such in schools, facilitating access to Comprehensive Care Clinics (CCC) for PLWHAs, enabling access to information, enabling capacity-building for KEDHAP-affiliated groups, providing subsidized food and seeds to those in need, and providing alternative options for healthy food through the promotion of organic farming.
Read our blog post here to learn more about how KEDHAP changed the lives of girls like Sheril and Cynthia.
October, 2022 – New Blog Post!
Let's Get To Know Evelyne, Student Of The Year Nominee
"Most often than not, it takes only one person to believe in you and make you see the light…" – Ochieng Evelyne, Proud KEDHAP Alumnus and an awardee for the Student of The Year Award that will be presented by the Brilliant Minded Women Organization at their 2022 annual gala on November 12th.
Evelyne did not hold back her ambitions despite the challenges brought on by her circumstances. Evelyne's family struggled to finance her education, so much so that Evelyne would possibly drop out of High School. She was spotted as a promising candidate by ImpactHope's in-country partners, KEDHAP Foundation, for their various female empowerment programs, which allowed her to complete her secondary education successfully.
September, 2022
Hope for Rosemary
…because I rescued the poor who cried for help and the fatherless who had none to assist them. The one who was dying blessed me; I made the widow's heart sing. (Job 29: 12-13). As Rosemary read this verse, tears rolled down her cheek and fell on the pages of her Bible. She wiped them off and knelt on the cold hard floor in prayer.  Now there was hope. There was a purpose amid all her pain.
Rosemary is an eleven-year-old adolescent diagnosed with HIV in grade 4. She gets her ARV (Antiretroviral) medicine from Ogen CCC. Rosemary's story is one of struggles and loneliness; she is taken care of by a single mother. They live in a rented house in Ogen. Rosemary's mother makes charcoal which she sells at the local shopping center for food and rent. 
To know more about KEDHAP's work with People living with HIV and AIDS (PLWHA), read our blog at https://bit.ly/3dBtoN0.
Rosemary says, "We use the Maize provided by KEDHAP to prepare nutritious meals like porridge or Ugali, which gives me strength to go to school. The transport money sponsored by them enables me to reach the facility on time without skipping my appointments and take my medicines on time. KEDHAP gives us seeds to plant crops, which we eat or sell at the market for money. Through a distribution program in school, KEDHAP has also given me pads and pants. The staff encourages us to work hard and adhere to taking our drugs on time as instructed by the doctors so we can live a healthy life with HIV. KEDHAP has also brought us a package of essential groceries and supplies to show their love. When I grow up, I want to be a teacher to earn money and help my mother stop working with charcoal. Kindly continue to help us. God bless you all".
September, 2022 – SPECIAL FUNDRAISER
Bring Hope to Charles' Family.
It is with heavy hearts that we announce the passing of our KEDHAP staff, Charles Mudho. Charles was a staff in the Food Security and Income Generation Ministry at KEDHAP, Kenya. Charles met his demise in very untoward circumstances. He is survived by his wife and three young children, the eldest being only in grade 2. We ask that you remember his family in your prayers.
We are honoured to be working with partners dedicated to their causes and working hard to spread the light of the Gospel even in the darkest corners of the world. We pray for God's mercy and protection over all our brothers and sisters.
"Religion that is pure and undefiled before God the Father is this: to visit orphans and widows in their affliction, and to keep oneself unstained from the world. James 1:27"
We have committed to supporting Charles' wife and children with a financial gift of $2500. We are also helping her build a roof over their heads so the family will have a safe shelter.  If you would like to bless Charles' bereaved family, go here and select 'Support Charles' Family' in the subsequent donation pages.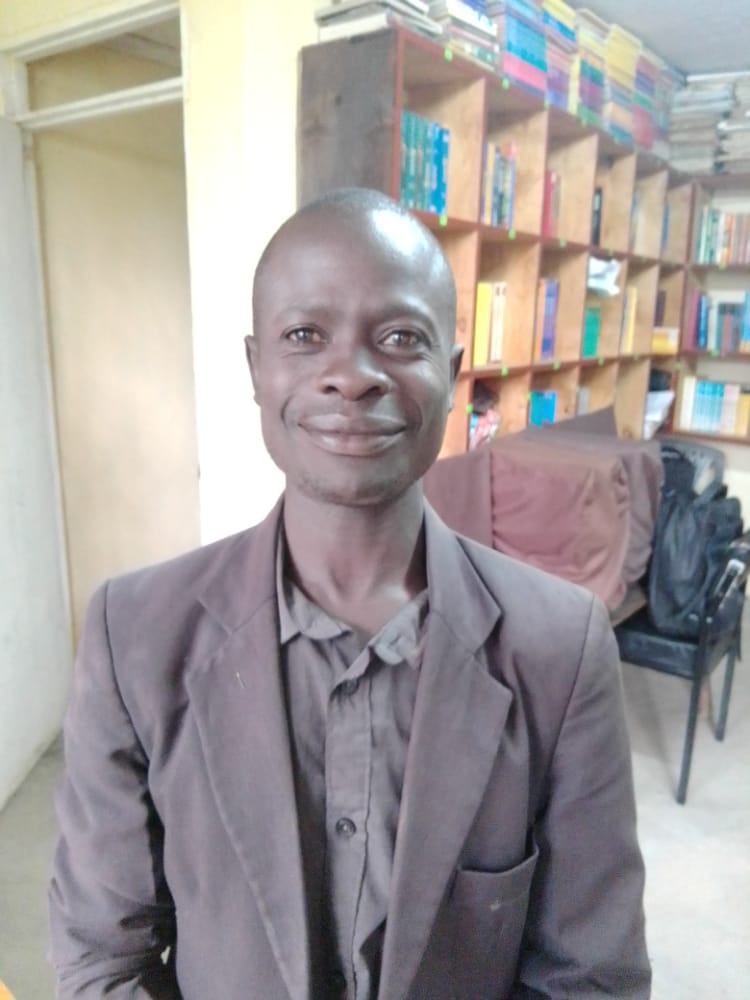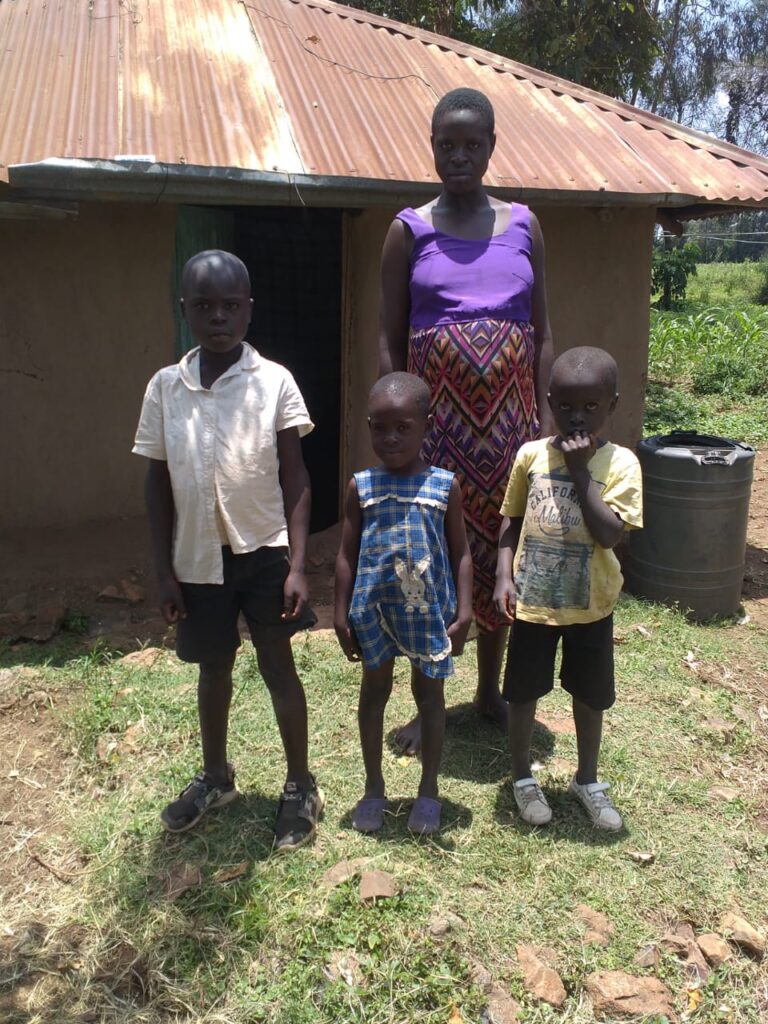 August 2022 – Women Empowerment Update
Girls and women in Kenya hold unlimited potential, but the barriers that constrain women are multifaceted. KEDHAP endeavours to tackle harmful gender norms that continue to threaten the health and rights of adolescent girls.
The Kenya Women's Empowerment Index (WEI) shows that only 29 percent of Kenyan women can participate equally and effectively in political, economic, and cultural life — their involvement largely depends on household circumstances. (Source: UN Women 2022)
Read the update report here.
July 2022 – Hope and Healing for PLWHAs
A noteworthy project is KEDHAP's assistance to People living with HIV and AIDS (PLWHA), wherein KEDHAP provides food for those unable to work or grow food, and seeds and other materials for those who can grow their own food.
KEDHAP currently has 78 HIV+ adolescents supported every month in these two facilities. In addition to a collaborative effort involving the government to provide ARV medication, KEDHAP also offers transport, maize, counselling, and seeds to adolescents.
Read the update report here.
June, 2022 – Mwale's last shot at education!
𝐓𝐡𝐞 𝐁𝐞𝐬𝐭 𝐄𝐯𝐞𝐫 𝐒𝐭𝐮𝐝𝐞𝐧𝐭 𝐟𝐫𝐨𝐦 𝐒𝐨𝐧𝐠𝐡𝐨𝐫 𝐒𝐞𝐜 𝐒𝐜𝐡𝐨𝐨𝐥! "𝘐 𝘸𝘰𝘶𝘭𝘥 𝘴𝘭𝘦𝘦𝘱 𝘭𝘢𝘵𝘦 𝘵𝘳𝘺𝘪𝘯𝘨 𝘵𝘰 𝘳𝘦𝘷𝘪𝘴𝘦 𝘮𝘺 𝘯𝘰𝘵𝘦𝘴. 𝘎𝘰𝘥 𝘩𝘢𝘴 𝘢𝘯𝘴𝘸𝘦𝘳𝘦𝘥 𝘮𝘺 𝘱𝘳𝘢𝘺𝘦𝘳 𝘣𝘦𝘤𝘢𝘶𝘴𝘦 𝘐 𝘩𝘢𝘥 𝘢 𝘥𝘳𝘦𝘢𝘮 𝘰𝘧 𝘴𝘶𝘤𝘤𝘦𝘦𝘥𝘪𝘯𝘨 𝘪𝘯 𝘦𝘥𝘶𝘤𝘢𝘵𝘪𝘰𝘯 𝘴𝘰 𝘵𝘩𝘢𝘵 𝘐 𝘤𝘢𝘯 𝘩𝘦𝘭𝘱 𝘮𝘺 𝘧𝘢𝘮𝘪𝘭𝘺 𝘢𝘯𝘥 𝘤𝘰𝘮𝘮𝘶𝘯𝘪𝘵𝘺," – These are the words of a humble yet jubilant boy.
 
Mwale Joseph Makome is a 17-year-old boy with five other siblings. He comes from a family of squatters at Kipsamwe village in the Muhoroni sub-county. His parents are casual laborers in the neighboring large-scale landowner's farms. Mwale is a KEDHAP-sponsored student at Songhor Sec School. He sat for his KCSE in 2021 and achieved a mean grade of B+ (the best grade his School has achieved in 11 years)! The top 2.4% in all of Kenya with over 800000 students tested in grade 12. Out of 36 other candidates who sat for the school's national examination, Mwale was one of the two students from his school who attained a direct entry grade to university. Mwale has attributed his exemplary performance to discipline and hard work.
 
Despite scoring 317 marks in KCPE, he could not join the school he was admitted to due to the lack of funds. "My dream is to mentor other students in my area to realize their potential. I also want to pursue a medicine course," says Mwale.
Mwale was a star performer at his school – the school captain and a member of the school's life skills club. He is one of the most disciplined students the school has ever had. Mwale is grateful for a good working relationship between teachers, students, parents, and KEDHAP, which he believes also played a big part in improving his performance in the school.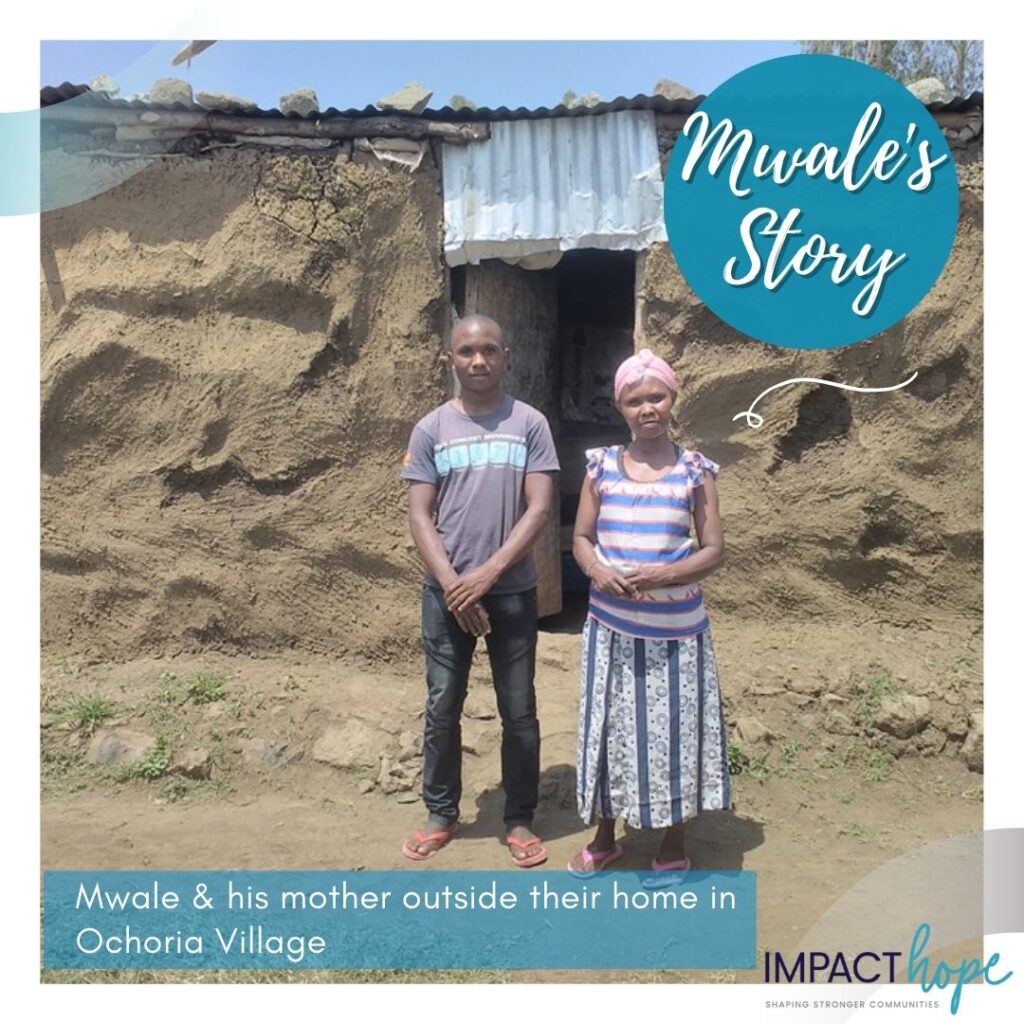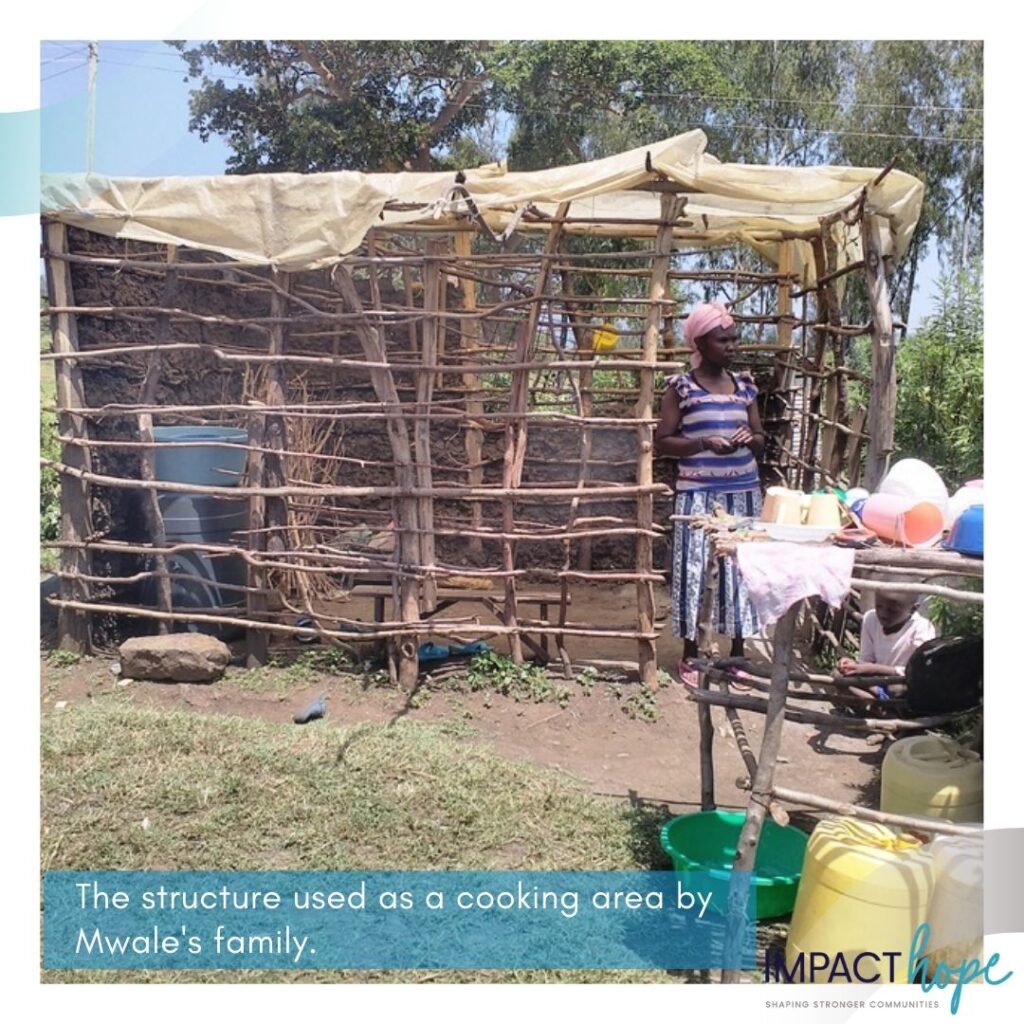 Mwale will need at least $5000 a year for his four-year university course. Would you like to help Mwale cross his next finish line? Donate to KEDHAP and mention 'Mwale' in your comments. Give Mwale hope today!
June, 2022:
Empowering Female Farmers
In Songhor, Kenya, impoverished women are beginning to earn an income, grow food crops, develop new skills, and start collective savings thanks to KEDHAP's Female empowerment program benefitting approximately 700 women in Muhoroni and Tinderet Sub counties.
Read more on our blog here (part 1) and here (part 2).
May, 2022
Carol is 𝐨𝐧𝐞 𝐨𝐟 𝐭𝐡𝐞 𝐭𝐰𝐨 𝐠𝐢𝐫𝐥𝐬 𝐚𝐦𝐨𝐧𝐠 13 𝐬𝐭𝐮𝐝𝐞𝐧𝐭𝐬 with a direct entry grade to the University! A 2021 KCSE graduate from a Muhoroni Sec School, Carol had to navigate through a host of challenges as a girl living in the slums of Muhoroni.

"𝑰 𝒘𝒂𝒔 𝒇𝒐𝒓𝒕𝒖𝒏𝒂𝒕𝒆 𝒕𝒐 𝒉𝒂𝒗𝒆 𝒔𝒖𝒑𝒑𝒐𝒓𝒕𝒊𝒗𝒆 𝒑𝒂𝒓𝒆𝒏𝒕𝒔. 𝑴𝒚 𝒎𝒐𝒕𝒉𝒆𝒓 𝒊𝒔 𝒂 𝒉𝒐𝒖𝒔𝒆𝒘𝒊𝒇𝒆 𝒘𝒉𝒐 𝒘𝒂𝒔𝒉𝒆𝒔 𝒄𝒍𝒐𝒕𝒉𝒆𝒔 𝒇𝒐𝒓 𝒑𝒆𝒐𝒑𝒍𝒆 𝒇𝒐𝒓 𝒍𝒐𝒘 𝒑𝒂𝒚, 𝒘𝒉𝒊𝒍𝒆 𝒎𝒚 𝒇𝒂𝒕𝒉𝒆𝒓 𝒘𝒐𝒓𝒌𝒔 𝒂𝒔 𝒂 𝒕𝒐𝒖𝒕 𝒊𝒏 𝒕𝒉𝒆 𝑴𝒖𝒉𝒐𝒓𝒐𝒏𝒊 𝒃𝒖𝒔 𝒑𝒂𝒓𝒌. 𝑾𝒆 𝒂𝒓𝒆 𝒂 𝒇𝒂𝒎𝒊𝒍𝒚 𝒐𝒇 𝒔𝒊𝒙 𝒄𝒉𝒊𝒍𝒅𝒓𝒆𝒏, 𝒂𝒏𝒅 𝑰 𝒂𝒎 𝒕𝒉𝒆 𝒕𝒉𝒊𝒓𝒅 𝒃𝒐𝒓𝒏, 𝒕𝒉𝒆 𝒐𝒏𝒍𝒚 𝒐𝒏𝒆 𝒘𝒉𝒐 𝒉𝒂𝒔 𝒈𝒐𝒏𝒆 𝒕𝒐 𝑺𝒆𝒄𝒐𝒏𝒅𝒂𝒓𝒚 𝒔𝒄𝒉𝒐𝒐𝒍. 𝑰 𝒌𝒏𝒆𝒘 𝒕𝒉𝒂𝒕 𝒕𝒉𝒆 𝒐𝒏𝒍𝒚 𝒘𝒂𝒚 𝑰 𝒄𝒐𝒖𝒍𝒅 𝒃𝒓𝒆𝒂𝒌 𝒕𝒉𝒆 𝒄𝒉𝒂𝒊𝒏 𝒐𝒇 𝒑𝒐𝒗𝒆𝒓𝒕𝒚 𝒘𝒂𝒔 𝒃𝒚 𝒘𝒐𝒓𝒌𝒊𝒏𝒈 𝒉𝒂𝒓𝒅 𝒂𝒏𝒅 𝒆𝒙𝒄𝒆𝒍𝒍𝒊𝒏𝒈 𝒊𝒏 𝒎𝒚 𝒆𝒅𝒖𝒄𝒂𝒕𝒊𝒐𝒏. 𝑾𝒉𝒆𝒏 𝑰 𝒈𝒐𝒕 𝒂𝒅𝒎𝒊𝒔𝒔𝒊𝒐𝒏 𝒊𝒏𝒕𝒐 𝒎𝒚 𝒔𝒄𝒉𝒐𝒐𝒍, 𝒕𝒉𝒊𝒔 𝒘𝒂𝒔 𝒎𝒚 𝒔𝒐𝒍𝒆 𝒑𝒖𝒓𝒑𝒐𝒔𝒆 – 𝒕𝒐 𝒆𝒙𝒄𝒆𝒍 𝒅𝒆𝒔𝒑𝒊𝒕𝒆 𝒂𝒍𝒍 𝒕𝒉𝒆 𝒄𝒉𝒂𝒍𝒍𝒆𝒏𝒈𝒆𝒔."
Carol's parents could not afford to care for Carol's hygiene requirements. Carol had to stay home during her menses for fear of soiling her skirt. She feared the shame and embarrassment she saw fellow girls go through during menses in school.
KEDHAP stepped in at the opportune time and supported the girls of her school with sanitary towels, underwear, and girls' health talks. Carol was able to attend classes regularly and did not miss any lessons because of her monthly periods. KEDHAP further encouraged Carol through discussions on how to overcome some of the challenges faced by the girls and gave her tips to improve her performance in class!
March, 2022
KEDHAP has pioneered the Goat Dairy project to assist with nutritional and financial stability for widows, orphans and people living with HIV/AIDS. 
The idea was initiated in 2006 through the provision of one pair of local goats each, to 98 widows and their extended family members. The following year, KEDHAP was able to establish its own Dairy Goat Project, which included training and proper sensitization for the beneficiaries, on Dairy Goat Farming and the model that KEDHAP intended to adopt.
The social and economic impact has been dramatic! Many widows who are now empowered and experts in goat farming can feed their families. In addition, the surplus milk is sold, providing a source of income to buy food, medication, and other necessities. KEDHAP's approach and model has been so successful that there are now 16 groups established in western Kenya, impacting more than 800 𝐰𝐨𝐦𝐞𝐧!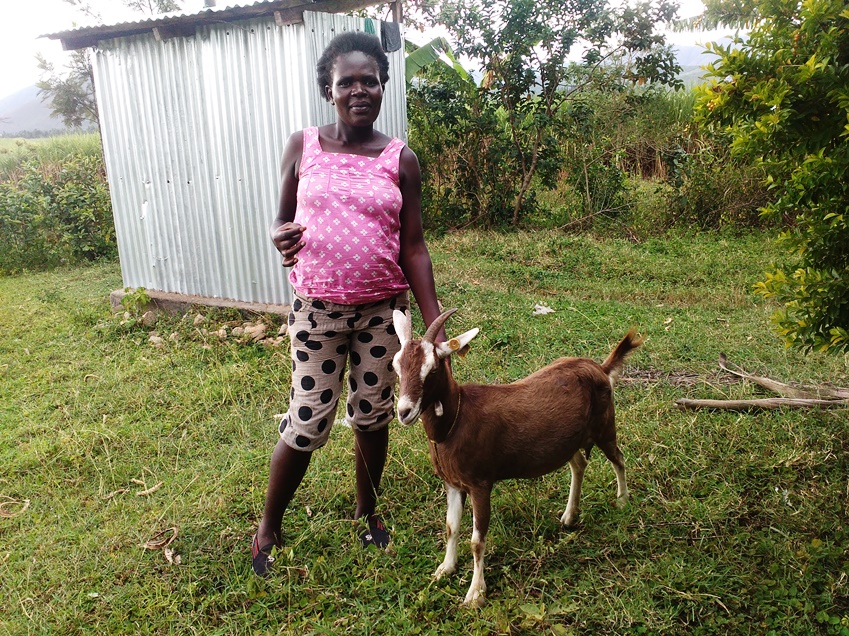 Mary, a Dairy Goat Project beneficiary from the Soba DG cluster.
February, 2022
Education: We are proud to report that 3 girls and 6 boys under our sponsorship are sitting for their KCSE exams. We are grateful that despite the challenges brought on by the pandemic, which caused many students to drop out of school, all our sponsored students are able to sit their exams.
Peace-building and Reconciliation Ministry: We have a general calm at the border as a result of the vigilance by the peace committees who are holding meetings twice every month within the common ethnic border region.
Women Empowerment: 5250 girls in 52 schools were supplied with sanitary towels and underwear. 
PLWHA's Ministry: All the enlisted 313 adolescents attended their scheduled clinic appointments on a monthly basis. Self-reported adherence has improved significantly, leading to viral load suppression over time. 298 adolescents reported zero viral load during their last clinic appointment this month.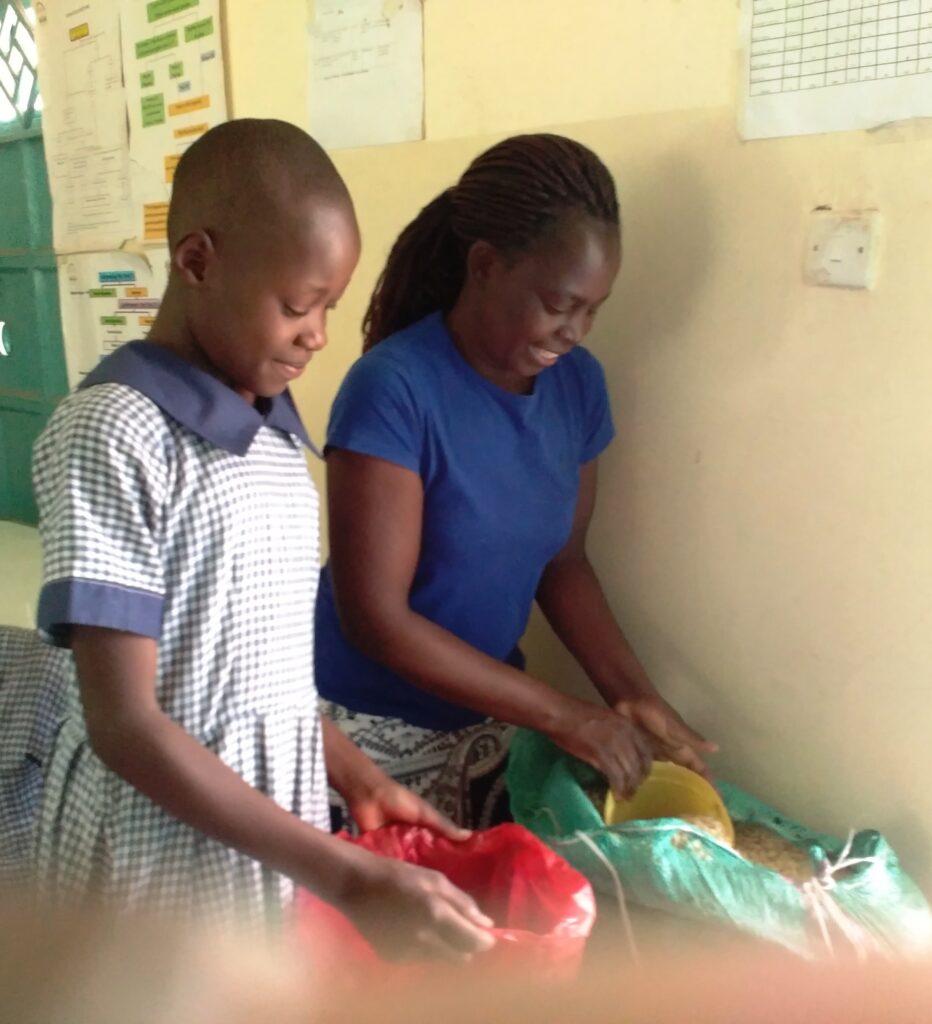 Remmy, a pediatric adolescent at Ogen CCC receives a donation of maize support.
December, 2021
This year on World AIDS day, KEDHAP joined other leaders and stakeholders to confront the inequalities that drive AIDS and to reach those who are currently not receiving essential HIV services. There are many success stories and Grace is one such inspiration.

She is a 16-year-old girl who was diagnosed with HIV at the tender age of 4 and started antiretroviral treatments at 5. As a child, it was not easy for her to accept the fact that she would have to take HIV medication for the rest of her life. She blamed her deceased mother for her troubles, but after being counselled through training by KEDHAP staff and Ministry of Health peer educators, she eventually accepted her status and is now an asset in the fight against HIV/AIDS among the youth.

Today, Grace is a Youth Ambassador working with young people at the Tamu Comprehensive Care Clinic in Kenya, supporting those who struggle with HIV. The clarion call at the Tamu CCC is "End Teen pregnancies, End inequalities, End AIDS".

Just as Grace saw her life changed for the better by the important work done by our partner KEDHAP, many more teens with HIV/AIDS will be impacted and given hope!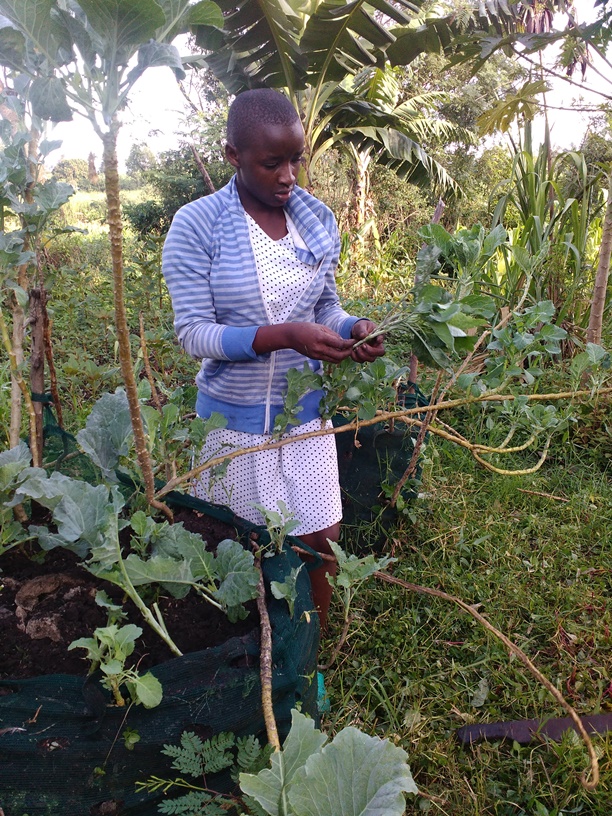 September 15, 2021
The ministry of support to PLWHA's is one of the most vital and impactful programs KEDHAP is running. We have been able to give many members hope in the community and a reason to live near normal lives away from frustrations and the effects of HIV/AIDs through the work of grace. We are grateful to all our partners who have stood with us on this journey of transformation.
Although many considered HIV/AIDS to be a death sentence, it is still possible to live a long, healthy life due to ARVs (anti retro-viral drugs). ARVs are NOT a cure; they have to be taken for life. However, they will prevent HIV from spreading through the body and can prevent it from developing into AIDS…(read more).
August 31, 2021
Girls like Syprine deserve to receive an education but the reality is that girls from low-income families are more likely to stop or drop out of school due to financial struggle or having older siblings that are male. But this does not have to be how their story ends! Not only has Syprine been given the gift of education but she has also been given the gift of hope and the opportunity to break the hold that poverty has on her life!
June 14, 2021
"Addah has been consistent in her academic performance since elementary school but without the support we received from KEDHAP, she couldn't have reached this far because they ensured regular school attendance through the provision of financial help as well as sanitary towels and underwear. Before Addah was supported with proper sanitary towels, she would use old blanket pieces and cloths which made her uncomfortable and sometimes made her stay home from school. I am so grateful for everyone who has supported Addah's education as they have given her the gift of a better future. This is the best blessings a mother could ask for her child."
– Addah's Mother